Syncapse to Acquire Clickable, Adding Social & Search Advertising Management Into Its Leading Social Performance Platform
Product Expansion Allows Global Marketers and Agency Networks to More Effectively Manage Performance of Paid, Earned, and Owned Marketing Efforts in a Single Suite
(June 14, 2012)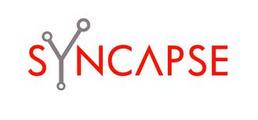 NEW YORK, NY -- (Marketwire) -- 06/14/12 -- Syncapse, the leading Social Performance Management platform for the world's most valuable brands, today announced it has agreed, subject to closing conditions, to acquire Clickable, a top social and search advertising management and intelligence platform based in New York City.
Clickable's social and search advertising management functionality will become a key addition to Syncapse's suite, which includes social media publishing, moderation, compliance, multi-channel data management, and measurement intelligence products. The result is an unparalleled, fully integrated SaaS solution, forging paid, earned, and owned into the most powerful Social Performance Management platform available.
"The combination of Clickable and Syncapse reflects the convergence of the digital marketplace, as recent acquisitions by Oracle and Salesforce are also demonstrating," said Jonathan Miller, Chairman and CEO, Digital Media Group and Chief Digital Officer for News Corporation. "As a director at Clickable for over three years, this is a powerful and timely move for both companies, and it strengthens Syncapse's position as the premiere independent social performance platform."
"One of the core questions for leading global media agencies is how we plan, predict, and demonstrate social ROI across paid, owned, and earned media," said Colin Sutton, U.S. Director, Social Media at OMD Word. "That is why there is a growing need for advanced technology partners to overcome these complex challenges, and deliver greater client value through a more complete understanding of investments and performance."
As part of the acquisition, Dave Fall, Clickable's Chief Operating Officer and former product executive from DoubleClick and Google, will join Syncapse as Chief Product Officer. Sandeep Sahi, former engineering leader from Clickable and Microsoft, will also join Syncapse as Senior Vice President of Engineering, and Managing Director of India operations. David Kidder, Clickable's co-founder and Chief Executive, and New York Times best-selling author, will continue as a strategic advisor to Syncapse.
This strategic expansion bolsters Syncapse's strong global footprint to over 220 employees complete with one of the world's largest product and engineering teams developing social engagement and advertising solutions. Syncapse will expand its sales and marketing operations in its new headquarters in New York. Through the acquisition, Syncapse will expand its innovation and presence in Asia, with an R&D center in Gurgaon, India. Syncapse will continue operations in its offices in Toronto, London, and Portland.
"CMOs of global enterprises, are increasingly looking for a single solution to drive social performance and understand ROI across paid, earned, and owned media," said Michael Scissons, CEO of Syncapse. "Syncapse has the most experience across all technologies and platforms, and we are committed to delivering the best product in the market that syncs with our customers' legacy systems, including CRM, listening, media, and other databases. We were built to serve the marketing organization from day one, and will deploy the technology and knowledge from Clickable to serve our customers better than anyone in the business."
Clickable, one of the first three Facebook Ads API partners, expands the Syncapse Social Performance Management platform with an effective, scalable solution for advertising and amplifying word-of-mouth across all major social and search channels, like Facebook, Google and Bing. With Clickable, marketers simplify complex advertising data into meaningful metrics and consumer insights, and demonstrate ROI while making more profitable advertising decisions. Clickable clients include large digital advertising agencies under WPP and IPG, as well as the brands Ann Taylor, Etsy, and Medco.
"The inextricable link between social engagement and paid media demands that marketers tightly integrate their planning, execution, and measurement across all digital marketing investments," said David S. Kidder, CEO and co-founder of Clickable. "By uniting with Syncapse, we've created an unparalleled offering to ensure marketers maximize their return on paid, owned and earned media."
Syncapse's enterprise client base has grown over 200% in the past year and is consistently recognized as a leader by analysts including Forrester and Altimeter. Syncapse is the social marketing engine for well over 100 global brands including Amway, L'Oréal, Anheuser-Busch InBev, RIM, Diageo among many others. The company has tracked billions of dollars of earned media and continues to grow rapidly as clients look to upgrade to a single global social technology partner.
For more information, please see a blog post from Syncapse CEO Michael Scissions and an infographic illustrating Syncapse's offerings.
About Syncapse
Founded in 2007, Syncapse Corp. is a global leader in enterprise social performance management for the world's leading brands. The Syncapse Platform is a secure, SaaS-based technology infrastructure tailored for large global brands and enterprises. The Syncapse Platform gives brands the ability to manage and amplify communications, measure engagement, and analyze paid, earned, and owned social media across multiple markets, brands, and channels, with a single turnkey solution. Syncapse has a team of passionate social media and advertising professionals, key partnerships with companies like Facebook, Twitter and Google, and global reach to help those companies that need to better harness their social marketing and engagement programs. To learn more, visit http://www.syncapse.com.
Media Contact for Syncapse release:

Joe Ferrary
Horn on behalf of Syncapse
[email protected]
(646)202-9785


Copyright @ Marketwire
Page: 1
Related Keywords:
Syncapse, Clickable, acquisition, social media, Sales,Advertising,Marketing,CRM - Customer Relationship Management,Sales & Marketing,Internet,Business Issues,Social Media,Search,Search Engines,Management,Sales,CEO/CFO,Sales,USA,India,Marketwire,Advertising Agencies,Business,india,Other,
---