Syncapse Launches SocialSYNC(TM) to Power Consumer Social CRM and Big Data Management for Global Brands
SocialSYNC(TM) Combines the Data Power of Facebook, YouTube, Twitter, LinkedIn, Crimson Hexagon, Radian6 and More
(March 29, 2012)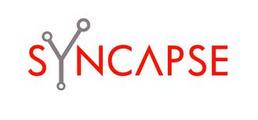 NEW YORK, NY -- (Marketwire) -- 03/29/12 -- Syncapse Corp., the leading enterprise-grade social marketing solutions provider for the world's top marketers, today introduced SocialSYNC™, a powerful data solution that enables big data management and moves brands forward into the world of social customer relationship management (CRM).
"Research in Motion is using Syncapse SocialSYNC™ technology to aggregate data across all our social channels to understand the impact of marketing efforts in the social space," said Phil Barrett, senior director digital marketing at Research in Motion. "We are utilizing these tools to understand the relative performance of global and regional activities, establish benchmarks, as well as start to understand the impact of our marketing efforts at the individual customer level."
SocialSYNC provides a powerful framework that pulls brands' unstructured social marketing data and content from third-party platforms and social media sites, and stores it in one managed, hosted and secure datacenter. This addition to the Syncapse Platform is designed to eliminate the data fragmentation that currently exists for brands as they ingest massive amounts of big data and content driven by disparate social applications. SocialSYNC allows global brands to compare campaign results from multiple channels side-by-side, and more accurately and effectively build a social data strategy linked to internal and external IT systems.
"Syncapse gives marketers a broad understanding of the social landscape," said Patricia Gottesman, CEO at Crimson Hexagon. "Crimson Hexagon's patented technology enhances that understanding using a library of global social media data from Twitter, Facebook and more to clarify the relationship between owned and earned social media."
SocialSYNC Becomes The Next Weapon For CMOs To Scale Technology Solutions Across The Enterprise
The world's largest corporations have many different brands that work with multiple technologies, social media sites, agencies and vendors to manage and maintain all of their social media accounts. This makes it extremely difficult for chief marketing officers to achieve marketing optimization and insights from a single global data center. The problem is further complicated by rapid change in the industry, new tools that manage different marketing functions, and new social media sites emerging in real-time. Each of the brands related services and agencies share data with them in a silo, making it virtually impossible for them to see the larger picture.
The SocialSYNC engines pull marketing and customer data from across the social marketing landscape -- including social media sites, paid and owned media analytics from third party vendors, web analytics, survey data and more. The engine standardizes and normalizes the data, which allows brands to more effectively compare campaigns across channels. The process, driven by Syncapse Global Services, opens the door for marketers to create powerful measurement visualizations, integrate social data across the enterprise and bridge social and traditional CRM into a powerful databank of customer preferences.
"The abundance of social media data available for brands creates a huge opportunity for them," said Michael Scissons, founder and CEO of Syncapse. "However, we're finding that our customers are inundated with it, and what's worse is that they were analyzing each data segment in separate silos. With SocialSYNC brand marketers are now able to visually analyze all of their social media data to compare campaigns and extract valuable metrics and insights that will drive the success of future campaigns. This new data management store technology will transform social media marketing for our customers."
Additional Key Features of SocialSYNC:
Governance - With SocialSYNC, brands are able to protect themselves from losing valuable consumer and marketing performance data. They are also able to define what data sources they need to be successful and how that data needs to be managed to meet their business needs.
Third Party Integration - This data management store sits on the Syncpase Platform as the central data repository and is able to integrate with other platform solutions. For example, brands can integrate their social data with existing enterprise systems or CRM applications, if needed, through Syncapse Data Integration Services. Initial platforms integrated with at launch include Facebook, YouTube, Twitter, LinkedIn, Crimson Hexagon and Radian6 (Salesforce) among others to be announced in coming weeks and months.
About Syncapse Corp.
Founded in 2007, Syncapse is the global leader in enterprise social marketing solutions for the world's leading marketers. A SaaS-based solution, the Syncapse Platform provides the global social marketing infrastructure, data management, and measurement products that are transforming how companies build, manage, measure and analyze customer relationships. Backed by a powerful global services team and key partnerships with companies like Facebook, Twitter and Google, Syncapse helps marketers better harness their social media and marketing programs. For more information, please visit, http://www.syncapse.com.
For more information contact:
Joe Ferrary
Horn Group, on behalf of Syncapse
joe.ferrary@horngroup.com
(646) 202-9785


Copyright @ Marketwire
Page: 1
Related Keywords:
Syncapse Corp., Applications, Sales & Marketing, Internet, Business Issues, Social Media, Internet Server Applications, Management, CEO/CFO, Marketwire, , Internet Technology, Business, Other,
---