Sympatico.ca Gives Kids Help Phone a Marketing Boost Through Magic Santa Campaign
600,000 Canadians Opt-In to Connect With Kids Help Phone
(December 17, 2010)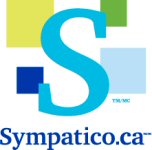 TORONTO, ONTARIO and MONTREAL, QUEBEC -- (Marketwire) -- 12/17/10 -- Editors Note: There is a video and a photo associated with this Press Release.
Attention lifestyle, technology, telecom/mobile/wireless, and not-for-profit editors:
As a result of ongoing promotions to market its Magic Santa video platform and application, Sympatico.ca today announced that over 600,000 Canadians from communities across the country have opted-in to connect with Kids Help Phone, Canada's leading phone and on-line counselling service for young people age 5 to 20.
Sympatico.ca kicked off its marketing campaign to promote Magic Santa on November 15 through an integrated and ongoing program that combines email marketing, public relations, social media engagement as well as advertising across online and social media channels. All facets of marketing include messages aimed at creating awareness for Kids Help Phone, and provide opportunities to opt-in to receive more information on the professional, free and confidential counselling services it offers 24/7, 365 days a year.
Thousands of young people across Canada connect with Kids Help Phone every single week, with phone calls originating from close to 2,500 Canadian communities, and online posts each being read on average 88 times. Although 30% of users are at serious risk because of sexual abuse, violence, or addictions, a greater proportion are generally well-functioning kids trying to grow up in an increasingly complex world. Mental health issues remain the top reason young people contact Kids Help Phone, with online articles about serious mental health issues, such as depression and suicide, receiving the greatest number of views.
"Supporting organizations that are focused on mental health remains a top priority for us," said Michele Ferrari, SVP - Portal Content English, Business Strategy at Sympatico.ca. "We knew that by partnering with Kids Help Phone we could help families keep the spirit of the holidays alive through Magic Santa and at the same time create awareness for Kids Help Phone. Long after the Magic Santa campaign is over, Kids Help Phone will have an opportunity to engage with families that could benefit from the counselling services they provide, and at the same time reach a previously untapped network of potential donors to support the organization's mandate."
"Our charity is vitally dependent on individual donations and corporate support to remain available to kids looking for help. Bell Canada gets it. Not only initiatives such as Magic Santa help fund our operations, but the opportunity to connect with new families across the country and share the critical importance of our work is also vitally important in the life of every non-profit that relies on donors," said Sharon Wood, President of Kids Help Phone. "This generation of kids is dealing with so much more, so much earlier, and parents and educators may not always have all the answers. But Kids Help Phone does. The gift of an additional 600,000 families across the country who know about us means we can assert our relevance to a wider net, give them resources that are helpful for their kids through the website, in adult tip sheets and public education programs, and remind them that supporting our charity means that Kids Help Phone can continue being there for their child."
About Magic Santa
Magic Santa is a video platform and application that enables parents and extended family members to very quickly and easily create and then view personalized and unique video messages to their kids from Santa. Creating a video takes less than five minutes, with users submitting only essential information (no complex questionnaire), yet will leave a lasting impression as children marvel at the idea that Santa knows their name, what they want for Christmas, and more. The free service is available both online at magicsanta.ca and as a free downloadable iPhone application from the iTunes App Store.
Magic Santa is not only a free application, it is also free of advertising, enabling Sympatico.ca to help families across Canada keep the spirit of Christmas alive for young kids, without commercialization.
Sharing the magic
Whether using the online version or Magic Santa iPhone app, families can "share the magic" by sharing their child's video from Santa with family and friends through Facebook, Twitter or email at the click of a button.
Win a family vacation
As an added bonus, families across Canada who create a Magic Santa video and then use a video or digital camera to capture the excitement as their kids watch their personalized video message will be entered into a draw to win a trip to Walt Disney World. Digital photo or video submissions can be uploaded to Sympatico.ca's user-generated-content (UGC) platform until December 19, 2010 at contest.magicsanta.ca.
Connect with Magic Santa
- Create Magic Santa videos online: magicsanta.ca
- Download the Magic Santa iPhone app: m.magicsanta.ca
- Participate in the "share the magic" contest: contest.magicsanta.ca
- Connect with Sympatico.ca on Facebook: facebook.com/sympatico
- Tweet with Magic Santa on Twitter: twitter.com/magic_santa
- Visit the online newsroom: news.magicsanta.ca
About Sympatico.ca
Launched in 1995, Sympatico.ca is celebrating its 15th anniversary this year. Sympatico.ca is part of Canada's largest and most respected communications and media company. Sympatico.ca is a pioneer in digital media, offering innovative solutions to both users and advertisers. The Sympatico.ca portal delivers informative and entertaining content on the latest topics, from mortgages to minivans and fashion to finance, in both French and English. Sympatico.ca's mobile division also delivers end to end custom mobile solutions and has the largest mobile ad network in Canada.
About Kids Help Phone
Kids Help Phone is Canada's only phone and on-line bilingual counselling service for young people age 5 to 20. It's free, anonymous and confidential. Professional counsellors are available any time of the day or night, 365 days a year, to help young people deal with concerns large or small. As a national community-based charity, Kids Help Phone relies on individual and corporate donations to fund these vital services. More information is available at http://kidshelpphone.ca.
To view the video associated with this press release, please visit the following link: www.youtube.com/watch?v=JHC1mOWsJ1E.
To view the photo associated with this press release, please visit the following link: http://www.marketwire.com/library/20101216-magicsanta1217px800.jpg.
Add to Digg Bookmark with del.icio.us Add to Newsvine
Contacts:
Media Contacts: Echo Communications (for Sympatico.ca)
Michelle Magee
(416) 471-2336
michelle@echo-communications.com

Quebec: Echo Communications (for Sympatico.ca)
Pierre Bouchard
(514) 286-2772 ext. 16
pierre@echo-communications.com

Kids Help Phone
Pascale Guillotte
National Office
(416) 581-8974
Pascale.Guillotte@kidshelpphone.ca
www.kidshelpphone.ca


Copyright @ Marketwire
Page: 1
Related Keywords:
Magic Santa, Sympatico, Kids Help Phone, Christmas, Xmas, Free, Videos, Letter from Santa, Santa, Camera, Family, Digital Camera, Education, Adults, Children, Parents, Family, Communications, Digital Photography, Digital Audio, Web, Cameras, Technology, iPods, iphone, Children, Adult, Family, Video, EMail, Social Media, Canada, Montreal, Marketwire, Apple Computer, Children, Lifestyle, Business, Email, Family, Children, Parents,
---