Sympatico.ca Captures the Spirit of the Holidays With the Launch of Its "Magic Santa" Video Platform
Sympatico.ca Supports Kids Help Phone by Donating $0.25 Per Video Created, Up to $50,000
(November 16, 2010)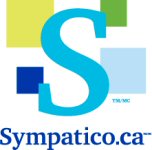 TORONTO, ONTARIO and MONTREAL, QUEBEC -- (Marketwire) -- 11/16/10 -- Editors Note: There is a photo and two videos associated with this Press Release.
Sympatico.ca today announced the launch of Magic Santa, a video platform and application that enables parents and extended family members to create personalized and unique video messages from Santa for the children in their lives. Creating the video takes only a few minutes, yet will leave a lasting impression as children marvel at the idea that Santa knows their name, what they want for Christmas, where they live, and more. The free service is available online at magicsanta.ca. An iPhone version is also available.
"Kids today are immersed in technology, and our Magic Santa platform uses a format that even little ones are comfortable with to provide lasting childhood memories about their interactions with Santa," said Michele Ferrari, SVP - Portal Content English, Business Strategy at Sympatico.ca. "Our all-new video platform delivers the highest quality, personalized videos from Santa, and can be quickly and easily created from a personal computer, iPhone application or mobile web on most smartphones."
The Magic Santa platform also enables families to "share the magic" by sharing their child's video from Santa with family and friends through Facebook, Twitter or email at the click of a button.
$50,000 Donation to Kids Help Phone
By creating a Magic Santa video, Canadians will be helping kids in communities right across the country. This holiday season, Sympatico.ca is sharing the magic with Kids Help Phone by donating $0.25 to the organization for every Magic Santa video created, up to $50,000. Kids Help Phone is Canada's only phone and online counselling service for youth, providing free, anonymous and confidential support to address the issues that are top of mind with kids today.
"Kids Help Phone is thrilled to partner with Sympatico.ca during this holiday season. Their support will make a real and meaningful difference in the lives of thousands of young people who contact us every week with countless issues they find too hard to discuss with anyone else," said Sharon Wood, President and CEO of Kids Help Phone. "Sadly, the holiday season rarely offers relief from family issues, peer pressure or cyberbullying. Sympatico.ca is providing a fantastic boost towards greater awareness, ensuring more people know about and support our service and allowing us to continue making good on our promise of being there for kids anywhere, anytime, and for any reason."
Win a Trip to Walt Disney World
Magic Santa was created to capture the spirit of the holidays and to bring the magic of Santa Claus to life for kids. For one lucky family of two adults and up to four children, the magic will live on at Walt Disney World. By simply sharing a photo or video that captures the awe-inspiring expression on their child's face as they watch their Magic Santa video, Canadians will be entered into a draw to win a trip to Walt Disney World. To enter the contest, parents simply create a Magic Santa video and then use a video or digital camera to capture the excitement as kids realize that Santa really does keep his eye on them to see who is being naughty or nice. The digital photo or video can be posted to Sympatico.ca's user-generated-content (UGC) platform from November 24, 2010 to December 19, 2010 at contest.magicsanta.ca and an entry will automatically be created for each submission, with no voting required as it will be a random draw. Parents that wish to share their kids' reaction with friends on Facebook will be able to do so at the click of a button.
Connect with Magic Santa
- Create Magic Santa videos: magicsanta.ca
- Participate in the "share the magic" contest: contest.magicsanta.ca
- Connect with Sympatico.ca on Facebook: www.facebook.com/sympatico
- Tweet with Magic Santa on Twitter: www.twitter.com/magic_santa
- Visit the online newsroom: news.magicsanta.ca
About Sympatico.ca
Launched in 1995, Sympatico.ca is celebrating its 15th anniversary this year. Sympatico.ca is part of Canada's largest and most respected communications and media company. Sympatico.ca is a pioneer in digital media, offering innovative solutions to both users and advertisers. The Sympatico.ca portal delivers informative and entertaining content on the latest topics, from mortgages to minivans and fashion to finance, in both French and English. Sympatico.ca's mobile division also delivers end to end custom mobile solutions and has the largest mobile ad network in Canada.
About Kids Help Phone
Kids Help Phone is Canada's only phone and on-line counselling service for youth. It's free, anonymous and confidential. Professional counsellors are available any time of the day or night, 365 days a year, to help young people deal with concerns large or small. As a national community-based charity, Kids Help Phone relies on individual and corporate donations to fund these vital services. More information is available at http://kidshelpphone.ca.
To view the photo associated with this Press Release, please visit the following link: http://media3.marketwire.com/docs/Magic_Santa_EN800.jpg.
To view the videos associated with this Press Release, please visit the following links:
http://www.youtube.com/watch?v=JHC1mOWsJ1E
http://www.youtube.com/watch?v=8hN0tTkhBzo
Add to Digg Bookmark with del.icio.us Add to Newsvine
Contacts:
Media Contacts:
Echo Communications (for Sympatico.ca)
Michelle Magee
(416) 471-2336
michelle@echo-communications.com

Quebec:
Echo Communications (for Sympatico.ca)
Pierre Bouchard
(514) 286-2772 ext. 16
pierre@echo-communications.com

Kids Help Phone, National Office
Pascale Guillotte
(416) 581-8974
Pascale.Guillotte@kidshelpphone.ca


Copyright @ Marketwire
Page: 1
Related Keywords:
Magic Santa, Sympatico, Kids Help Phone, Christmas, Xmas, Free, Videos, Letter from Santa, Santa, Camera, Family, Internet, Digital Camera, Adults, Children, Parents, Family, Computers/Home Office, Communications, Digital Photography, Digital Audio, Web, Networks, Smart Phone, Cameras, Technology, iPods, iphone, Children, Family, Video, EMail, Social Media, Canada, Montreal, Marketwire, Apple Computer, Lifestyle, Internet Technology, Business, Email, Adults, Family, Children, Parents,
---