Swrve Releases Segmented AB Testing for Mobile Applications
(July 10, 2012)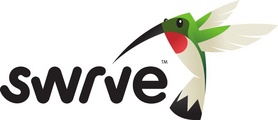 SAN FRANCISCO, CA -- (Marketwire) -- 07/10/12 -- Swrve, the leading platform for AB testing mobile and social applications, today announced the release of segmented AB testing as part of its service. Creating user segments will enable game developers to target users based on specific behaviors and preferences. Being able to segment users and then test those segments is a significant advantage in creating personalized experiences for different users. Application developers can now test and figure out what specific user segments prefer, and customize apps based on actual user data.
Lightside Games, a game development studio headquartered in Silicon Valley with game titles such as Journey of Moses, wanted to segment their users based on specific behaviors inside their games instead of generic segments. Without developing an in-house solution, this was not possible. They recognized that a lot of insight can be learned from user behavior to create a personalized experience that engages their users. Daniel Williams, Senior Operations Engineer at Lightside Games, commented, "Swrve's segmentation feature allows us to get valuable insights into our users' behaviors." Once segments are created, game developers can begin AB testing them to figure out what users actually prefer and quickly work on personalizing the app. Daniel further added, "Swrve makes setting up AB tests quick and easy, which allows us to iterate faster than otherwise possible."
Segmented AB testing is an important step forward in testing and analyzing user behaviors and preferences and is attributed to creating a personalized experience for different users. Segments create a deeper understanding of user trends and behaviors in order to increase retention and monetization, while also providing the ability to fix problems and take advantage of opportunities.
"Mobile users today demand more personalized and entertaining experiences from their mobile applications, as they increasingly use their mobile devices as the primary way to shop, bank, travel, or play games," said Hugh Reynolds, CEO of Swrve. "No two users are alike -- they all want personalized experiences. As a result, mobile application developers find it challenging to build applications that perform consistently in engagement and retention."
The primary objective of creating segments is to help application developers target specific user groups and figure out how they can deliver unique experiences for users, as well as improve apps on a continuous basis. Swrve identifies segments as being behavior-based; in order to really understand users, businesses have to test and understand their behaviors inside mobile applications.
Reynolds added, "Swrve tracks millions of events from our social and mobile customers daily. We provide our customers actionable insights into these massive amounts of data, and arm them with the ability to test different scenarios inside their apps. We can help them answer questions such as, 'Where are users dropping off within their app and how do we fix it?' and 'What events trigger the highest purchases in users?' Their success is our success."
Swrve believes in being able to act on user data in order to continuously fine-tune and evolve apps based on user preferences and behaviors. Segmented AB testing allows businesses to separate users further into specific groups. For example, this feature can analyze weekend users, free users, or users that play every day to help determine how to create personalized experiences for each of them, ultimately leading to conversion.
About Swrve
Swrve provides real-time A/B testing for mobile applications. Swrve enables you to deliver unique and customized experiences to your users real-time, by segmenting testing and pushing different content to them based on their unique behavior and preferences. It is designed specifically for non-programmers, and lets you design and deploy A/B tests right from the dashboard. With Swrve, your product team gets to unleash evidence, facts and hard numbers to figure out the science behind your app. Swrve was founded in 2009 and is headquartered in San Francisco with additional offices in Dublin. The company is funded by SV Angel and Intel Capital.
Media Contact
Inga Weizman
Marketing Director
Swrve, Inc.
650.759.6634
[email protected]


Copyright @ Marketwire
Page: 1
Related Keywords:
AB testing, mobile application, game development, application developer, personalization, Game Development, Marketing/Distribution, Marketwire, Engineering, Science,
---