Survey Reveals Enterprises Grossly Unprepared to Prevent Exposure to Insider Fraud, Corporate Espionage and Nation-State-Sponsored Attacks
Majority of Organizations Inefficiently Controlling Access to Vital Systems
(February 22, 2012)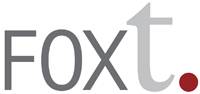 MOUNTAIN VIEW, CA -- (Marketwire) -- 02/22/12 -- Fox Technologies (FoxT), Incorporated, a leading provider of Enterprise Access Management (EAM) solutions, today announced the results of a recent survey of 327 information security professionals conducted in partnership with Echelon One, an IT security research leader specializing in security programs and guidance. The findings revealed that a startling majority of respondents, 59 percent, are using home-grown solutions (12 percent), sudo (10 percent), or manual enforcement of privileged user access and passwords (37 percent) to control access to enterprise servers. All of these methods expose the organization to insider fraud, corporate espionage, and nation-state-sponsored attacks. Enterprises also reported implementation of outdated access management technologies, which allows the theft and misuse of intellectual property and customer data once the network is compromised. Recognizing the risk of poor access management, 69 percent of organizations polled planned to pursue access management as a key strategic initiative for IT in 2012.
Risk and Consequences
"The threats organizations face continue to become more aggressive and expose them to a range of losses from intellectual property, customer lists, strategic plans and state secrets," said Bob West, CEO and Founder of Echelon One. "Failing to control access to mission critical servers and data creates both economic and national defense issues we need to address immediately."
The survey revealed these key findings:
Manual enforcement of privileged-user access and passwords remains prevalent among 37 percent of enterprises polled.

Failure to automate access-management controls results in the sharing of privileged passwords. Once passwords are shared across multiple accounts users begin taking administrative shortcuts, enterprises are unable to track actions back to a specific user. Manual enforcement of privileged-user access represents an opportunity for data compromise and is the number-one compliance risk.


Potential for insider fraud is widespread, with 76 percent of respondents unable to automatically administer user accounts across multiple servers.

Potential for access creep emerges when enterprises cannot automatically administer user accounts across the entirety of their server farm. Access creep results when employees accrue unmanaged access rights throughout their careers at an organization, resulting in more privilege than is established by their positions. Without central consoles that can administer user accounts across multiple servers, IT is unable to manually administer each individual user account within the organization due to a lack of available resources and staff.


73 percent of respondents reported that they are unable to centrally define the access rules and policies necessary to map access to employee role.

Enterprises that are unable to centrally define rules and policies create the opportunity for user-access controls to change from server to server, enabling data compromise and accelerating the operational costs of manual enforcement.


Enterprises lack the critical infrastructure to enforce server access: 42 percent of those surveyed are unable to implement multi-factor authentication, and 37 percent are not able to define and enforce granular authorization rules.

The inability to automatically authorize and enforce who can access which servers, and even what commands they can execute based on the context of the request leaves enterprises open to the risk of a data breach.


"All too often enterprises focus their security strategies on network perimeter defense while maintaining compliance standards for access control to only a small subset of their servers," said Subhash Tantry, CEO, FoxT. "2011's prolific compromises proved that enterprises will continue to be targeted and fall victim to more sophisticated attacks. Proactive fine-grained authorization and policy enforcement, in addition to contextual authentication, must be in place to ensure only the authorized users have access to enterprise data with the assumption the network has already been breached."
Best Practices
FoxT and Echelon One recommend that organizations implement the following best practices to properly mitigate risk due to poor access management:
1. Automatically enforce access privileges with proactive, granular authorization and command controls
2. Deploy integrated, contextual, multifactor authentication
3. Add access management to AD, LDAP and IDM solutions to automate creation and removal of user accounts
4. Use the richest tools possible to authenticate users (biometrics, encryption and others)
5. Centralize account administration and manage access accounts across all server environments (Windows, Unix/Linux and virtual).
Investing in Control for 2012
The survey also revealed that over two-thirds of respondents plan to invest in access-management technologies in 2012 as part of their organization's strategic IT initiatives. Enterprises recognize the threat of unauthorized access to intellectual property and plan to explore the following areas of access management:
25 percent plan to invest in controlling access to virtual and cloud-based resources
23 percent plan to invest in local Windows account-control on servers and desktops
23 percent plan to invest in controlling access from mobile devices
17 percent plan to invest in controlling access to business applications
12 percent plan to invest in attribute-based access management
Methodology
The 2012 Access Control Audit evaluated 327 participant organizations through an independent online survey conducted in December of 2011. Respondent organizations came from diverse industries including high tech (19 percent), banking and financial (15 percent), manufacturing (9 percent), government (7 percent), energy and oil/gas (6 percent), transportation (6 percent), healthcare (6 percent), retail (5 percent), services (5 percent) and education (5 percent) in addition to unidentified industries (9 percent). Twenty-seven percent of respondents represented organizations employing more than 5,000 individuals. Respondents included professionals ranging from administrators to the C-Suite: CEOs (4 percent), CTOs (5 percent), CSOs (6 percent), CIOs (14 percent), administrators (18 percent), managers (30 percent) and others (23 percent).
Access the full report here: Privileged Access Management Report: Survey Results and Best Practices (http://www.foxt.com/pdf/FoxT_Privileged%20Access%20Management%20Report.pdf)
About FoxT
FoxT protects corporate assets with an enterprise access management solution that centrally enforces granular access entitlements, in real-time, across operating systems and business applications on any networked device. The ability to proactively administer, authenticate, authorize and audit access across diverse platforms, down to the operating system resource level, enables organizations to greatly reduce compliance and audit costs, streamline IT security administration and protect corporate value by mitigating the risk of insider fraud. Headquartered in Mountain View, California, FoxT serves Global 1000 customers in 32 countries. For more information -- www.foxt.com or email [email protected].
Media Contact:
Justin Gillespie
Trainer Communications
[email protected]
925-271-8215



Lynne Courts
Vice President-Marketing
650 687 6278
[email protected]


Copyright @ Marketwire
Page: 1
Related Keywords:
access management, access control, privileged user management, privileged user management, security, Manufacturing,Applications,Manufacturing/Production,Manufacturing,Education,Security,Computer Technology,Internet,Business Issues,Authentication,Threats,Perimeter Defense,Administration,Access Management,Authentication,Theft,Policy,Standards,Mobile Devices,Security,Administration,Internet Server Applications,E-mail,Web Servers,Management,CEO/CFO,Marketwire, ,IT (Information Technology),Security,Financial,Computer Science,Business,Email,
---