Surrounded by Sound: Biamp Powers The Listening Chair, a New Interactive Project From Imogen Heap
(July 17, 2012)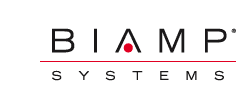 BEAVERTON, OR -- (Marketwire) -- 07/17/12 -- Biamp Systems, a leading provider of innovative, networked media systems, has teamed up with Imogen Heap in the music artist's newest creative project, The Listening Chair. The Listening Chair -- a chair that creates an immersive environment allowing participants a new way to experience music and to connect with the artist. To facilitate this, The Chair features a Biamp AudiaFLEX at the heart of its sound processing and amplification system.
The Listening Chair showcases Imogen Heap's unique approach to engaging with her audience and beyond. Whether it be a crowd sourced nature film, orchestrally scored by Heap or when on tour, inviting local musicians onto the stage with her via live auditions held online, the day before! For her latest project, Imogen asks those in The Listening Chair "What is the song that still needs to be written?" by popping up in the inbuilt screen. Curious to see if there is a 'song void,' or topics people feel aren't being represented by songwriters, or simply to connect individual song wishes to songwriters who could fulfill them. These answers are uploaded to The Listening Chair website. If you're not prepared with an answer, you can enjoy watching the videos to the songs written so far for her current album in the making. Once released, The Listening Chair will take on another persona, becoming the vehicle for individuals to mix and mash her then finished album and uploading their versions to the website.
"The Listening Chair is a great fit for Audia for a number of reasons," said Graeme Harrison, Executive Vice President of Marketing, Biamp Systems. "First, Biamp and Imogen have a similarly innovative approach to their crafts. Second, the project makes excellent use of Audia's industry-leading features, like processing power, customization options to enable responsive control, and flexibility to accommodate a wide range of users and presets. It's the pioneering features in Audia that help make this project work at the level of engagement and audio immersion Imogen wanted."
Biamp's AudiaFLEX allows unprecedented control of a system with true design flexibility for multiple inputs, outputs and control options. The AudiaFLEX in the Listening Chair handles input from a Samsung tablet for user control, a Biamp RED-1 for preset selections by Imogen, and a Beyerdynamic gooseneck microphone for user vocal input. For audio playback in The Listening Chair, AudiaFLEX employs PA-2 and OP-2e cards and plays back sound through Tannoy speakers.
"I met Graeme from Biamp at a TED conference in early 2012. Both of us are interested in enhancing user experience through immersive and interactive audio setups, so began our creative dialogue. I very much enjoy working with Graeme and his team who bristle with audio expertise and out of the box thinking. I'm excited The Listening Chair is now unleashed and look forward to continued dynamic collaboration with Biamp throughout its journey."
For more information on The Listening Chair, visit: http://the-listening-chair.com/. To hear more information from Imogen Heap on her project, visit: http://www.imogenheap.com/2012/05/28/check-out-the-listening-chair/. Follow Biamp on our blog, http://biampsystems.wordpress.com/ or on Twitter, @Biamp or https://twitter.com/#!/Biamp.
About Biamp Systems
Biamp Systems is a leading provider of innovative, networked media systems that power the world's most sophisticated audio/video installations. The company is recognized worldwide for delivering high-quality products and backing each product with a commitment to exceptional customer service.
The award-winning Biamp product suite includes the Tesira® media system for digital audio networking, Audia® Digital Audio Platform, Nexia® digital signal processors, Sona™ AEC algorithm and Vocia® Networked Public Address and Voice Evacuation System. Each has its own specific feature set that can be customized and integrated in a wide range of applications, including corporate boardrooms, conference centers, performing arts venues, courtrooms, hospitals, transportation hubs, campuses and multi-building facilities.
Founded in 1976, Biamp is headquartered in Beaverton, Oregon, USA, with additional engineering operations in Brisbane, Australia. For more information on Biamp, please visit www.biamp.com.
Media Contact:
Amanda Roe
Biamp Systems
(503) 641-7287
[email protected]


Copyright @ Marketwire
Page: 1
Related Keywords:
Imogen Heap, Listening Chair, Biamp, networked media systems, Biamp Audia, Applications, Sales & Marketing, Networking, USA, Australia, Marketwire, AEC Attendees, Film, Music,
---