SuperBox, Inc. Partners With Music Mogul Vassal Benford and New Nation Live for Multi-Platform Entertainment Development and Distribution
(November 10, 2011)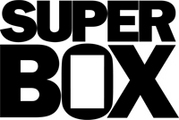 BEVERLY HILLS, CA -- (Marketwire) -- 11/10/11 -- SuperBox, Inc. (PINKSHEETS: SBOX), a leading social interactive entertainment company that develops and distributes original content across various media platforms, today announced that it has launched a multi-platform media company with music mogul Vassal Benford and his New Nation Live entertainment company. The new joint-venture called "SuperBox Entertainment, LLC" is aimed at developing and distributing premium entertainment content for global digital distribution.
"We're incredibly excited to be partnered with music legend Vassal Benford and New Nation Live," said SuperBox, Inc. Founder & CEO Russell Stuart. "Combining Vassal's wealth of music industry experience along with his broad film and business background with our company's cutting edge technologies will quickly establish SuperBox Entertainment as the new evolution in global entertainment development and distribution."
Vassal Gradington Benford III has created and produced over 150 albums throughout his career. These albums have generated over $400 million in revenue for such companies as Arista, LA Face, Sony, Universal, Motown, BMG, RCA, Mercury, EMI and Polygram. Vassal Benford is one of the most successful Music Moguls in the entertainment industry and certainly among the top 10 producers in the world. The incredible track record of his work has included 8 Grammy Nominations, 11 Movie scores for film and television, 57 Platinum Records awarded by the RIAA (Recording industry association of America). Awards include a Grammy, several R&B Awards, a Juno Pop Award, Pop song writer of the year Awards, and several producer of the year Awards. Vassal's introduction into the "fast track" of success started with Producer Quincy Jones and Universal record executive Louil Silas Jr. He began working with such acts as: Toni Braxton, Mariah Carey, Queen Latifah, Patti Labelle, Faith Evans, Chante Moore, Oleta Adams, Tisha Campbell, and Lisa Stansfield. Deborah Cox was Benford's multi-platinum discovery with the hit single "Nobody Suppose To Be Here." Benford dominated the Hot 100 Pop charts making history with the hit single "Don't Walk Away" performed by the female trio Jade, holding the #1 chart position longer than any single ever performed by a group or duo for 39 long weeks. Vassal has recently collaborated with super star producer R. Kelly, Charlie Wilson, Billy Bob Thornton, Baha Men, Mega Hip Hop Producer Swizz Beats, and rapper Cassidy. As of 2009, Vassal Benford expanded his talents and companies and began producing, scoring, and distributing feature films. Benford is presently executive producing a feature film starring super star actors Billy Bob Thornton, Hilary Duff, and Winona Ryder. Benford is presently Chairman/CEO of Paradigm Motion Pictures with partner and Mega film Producer Mark Canton. Paradigm Motion Pictures now produces 3-5 major features films per year. Earlier hit acts include the classic hit single" Happy" performed by the star band Surface, The Jacksons, Stephanie Mills, Vesta Williams Bobby Brown, Troop Levert, Guy, Atlantic Star, Aaron Hall, and New Edition.
Benford has scored, and produced hit music for blockbuster films New Jack City (Wesley Snipes/Chris Rock), Class Act (Kid N Play), House Party 2, The Associate (Whoopi Goldberg), and The 6th Man (The Wayans Brothers). Benford has written hit theme songs for television syndications Beverly Hills 90210, The Keenan Ivory Wayans Show, Melrose Place, Fame L.A. and Malcolm & Eddie. He has also worked with Lou Pearlman who invited him to Orlando, Florida to work with such acts as young superstars NSYNC, Backstreet Boys, and C-note. International acts include FDM and London Beat soap star Michelle Gayle. Benford has recently been preparing America for an artist some people call the John Lennon of France, the French super star Michel Ponareff. Benford's executive experience began at Arista Records working closely with music mogul Clive Davis who discovered super stars Whitney Houston, Alicia Keys, and American Idol's Kelly Clarkson. It was during his two-year tenure (Vaz/Arista) that Benford developed and created the successful multi-platinum artist Deborah Cox. During his tenure with Clive Davis his affiliation included distributed labels LA Reid and Babyface's LaFace Records, and Sean Puffy Combs Bad Boy Records. After serving as CEO of a Vaz/Arista distributed label, he went on to work with another music mogul Danny Goldberg, Chairman of PolyGram Music who later started Artemis Records. Benford then became a part of the #1 Independent Sony distributed Label with the mega smash sports theme song of all-time "Who Let The Dogs Out." It was at PolyGram that Benford began his relationship with Danny Goldberg where he served as Vice President of Motown with George Jackson (President). Vassal Gradington Benford III is presently recording and Executive Producing film for his Universal distributed film company Paradigm Motion Pictures.
About SuperBox, Inc.
SuperBox, Inc. is a leading social interactive entertainment company that creatively develops and distributes original games, software and entertainment across various media including personal computers, mobile devices, motion pictures, television, music, digital media and live events. The company is based in Beverly Hills, CA with development offices in Vancouver, Canada.
SuperBox, Inc. is publicly traded over-the-counter under the ticker symbol SBOX.
To learn more please visit www.superbox-inc.com.
Forward-Looking Statement:
This news release contains forward-looking statements within the meaning of the Private Securities Litigation Reform Act of 1995 (the "ACT"). In particular, when used in the preceding discussion, the words "plan," "confident that," "believe," "expect," "intend to" and similar conditional expressions are intended to identify forward-looking statements within the meaning of the ACT and are subject to risks and uncertainties, and actual results could differ materially from those expressed in any forward-looking statements. Such risks and uncertainties include, but are not limited to, market conditions, competitive factors, the ability to successfully complete additional financings and other risks.
Copyright @ Marketwire
Page: 1
Related Keywords:
SuperBox, Inc., Gaming,online game,Female,Digital Media Software,Gaming,Movies & Music,PC Games,Movies by Genre,Computers/Peripherals,Camera/Film,Business,Canada,France,Marketwire, Inc., ,Sony,Sports,Personal Computers,Film,Television,Music,Biology,Business,Entertainment,Sports,Other,Men,
---