Sunbelt Software Announces Major Upgrade to Security Vulnerability Scanner
New Version 2.0 of "Network Security Inspector" Delivers New Scanning Engine for Faster Scan Times, Improved User Interface, and Support for Scheduled Scans
(February 05, 2009)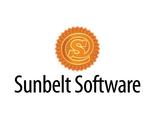 CLEARWATER, FL -- (Marketwire) -- 02/05/09 -- Sunbelt Software, a leading provider of Windows security software, today announced the release of a major upgrade to Sunbelt Network Security Inspector(TM) (SNSI). The new version of this network vulnerability scanner delivers significant enhancements including a new scanning engine for faster scan times, a more intuitive user interface, and gives administrators the ability to schedule scans.
SNSI features scanning by IP, port, machine, and service that delivers robust commercial-grade vulnerability scanning that detects a broad range of vulnerabilities in Windows operating system platforms and systems running Sun Solaris, MAC, HP-UX, Red Hat Linux and Mandriva Linux, SUSE Linux, Cisco routers, and HP printers.
New vulnerability scanning engine for faster scan times
The new network vulnerability scanning engine now runs as a service to provide considerably faster scanning times and accuracy. This provides a significant boost in performance by reducing scan times up to 10x the speed of the previous version.
SNSI's engine continues to utilize a top-rated vulnerability database for its scanning. The database contains over 4000 vulnerability audits with wide support across Windows, POSIX and infrastructure devices. Vulnerability audits include security configurations, OS and application vulnerabilities, null passwords, patch-level related vulnerabilities, known hacking tools, malware, common worms, and P2P software checks.
SNSI uses the latest MITRE Common Vulnerabilities and Exposures (CVE) list of computer vulnerabilities and contains the latest SANS/FBI top 20 vulnerability list. It also uses the latest CERT, CIAC, Microsoft, and FedCIRC (Department of Homeland Security) advisories.
New, easy-to-use interface
SNSI's easy-to-use interface has been completely redesigned to provide a more streamlined interface. Using the newer tabbed Multiple Document Interface (MDI) model provides administrators greater flexibility in determining how their data is displayed. Policies, groups, and reports can be displayed in individual tabbed documents, or if preferred, a less tab oriented view can be selected by changing the user interface settings to view everything in a single window.
Completely customizable, administrators can choose any combination of multiple tabs or single windows for policies, groups, and reports. Documents can be rearranged into groups by splitting a group of tabs either vertically or horizontally and documents can be freely moved from one group to another, providing side by side comparisons of different policies and scan results.
Policy-based scanning and scheduled scans
Administrators can now schedule scans, allowing network vulnerability scanning to occur during low traffic times and automatically set this schedule to reoccur on a daily, weekly or monthly basis. SNSI uses an advanced policy-based approach to configuring scans.
Policies are configured once and contain all of the configuration information required to perform a scan. The target discovery options available in the policies allow administrators to dynamically determine which targets will be scanned based on their network status at the time of the scan. Scans can be run "on demand" by an administrator, or can be scheduled using a variety of scheduling options to occur automatically such as monthly auditing of all machines.
File version scanning
Through definitions, SNSI now offers file version scanning to scan for the latest versions of files, by setting a range of versions for specified file types. This improves scanning times by reducing the scan parameters and eliminates scanning for vulnerabilities that were corrected in previous software patches.
Comprehensive vulnerability reports
SNSI's vulnerability reports deliver fast results in an understandable and usable format. Customized reports are available for management and technical personnel with comprehensive reporting of selected machines or entire domains. Available reports range from high-level summaries to detailed vulnerability descriptions that include Executive Summary, Scan Summary, Vulnerability Details, Top 20 and more.
Pricing and availability
SNSI network security software is available immediately and priced aggressively for all corporate environments and includes one year of support, updates and upgrades. SNSI is priced per administrator based on size of organization, $795 for organizations under 100 employees, $1495 for organizations with 100 to 500 employees, and $3495 for organizations with over 500 employees.
About Sunbelt Software
Sunbelt Software was founded in 1994 and is a leading provider of Windows security and management software with product solutions in the areas of antispam and antivirus, antispyware, and vulnerability assessment. Leading products include the CounterSpy and VIPRE product lines, Ninja Email Security, Sunbelt Exchange Archiver, and endpoint firewall technologies. The company, located in Tampa Bay, Florida is part of the French-based Sunbelt International Group.
For more information about Sunbelt Software, please visit the company's website at: http://www.sunbeltsoftware.com. To learn more about current activities, products, and ideas at Sunbelt Software, please visit Sunbelt's corporate blog at http://www.sunbeltblog.com.
Copyright © 2009 Sunbelt Software, Inc. All rights reserved. All trademarks used are owned by their respective companies.
Add to Digg Bookmark with del.icio.us Add to Newsvine
Laurie Murrell
Marketing Communications Manager
Sunbelt Software
888-688-8457
Email Contact

Kristin Miller
719-634-8292
S&S Public Relations
for Sunbelt Software
Email Contact


Copyright @ Marketwire
Page: 1
Related Keywords:
Windows security software, network vulnerability scanner, network vulnerability scanning, network se, Sales & Marketing, Security, Database, Internet, Business Issues, Security, Management, Marketing Communications, Marketing Communications, Unix, Mac, Linux, OS9, OSX, Marketwire, Inc., IT (Information Technology), Security, HP, Outdoor Sports, Email,
---