SunGame Establishes Strategic Alliance With the ActionJetz Group
(July 01, 2010)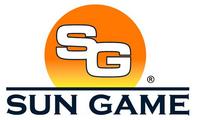 LOS ANGELES, CA -- (Marketwire) -- 07/01/10 -- SunGame Corp. (OTCBB: SGMZ) announced today that it had entered a strategic alliance with ActionJetz LLC of Scottsdale Arizona.
ActionJetz and its affiliate FunGuy Studios, have developed several toy and online gaming properties including ActionJetz.com, CampTreehouse.com and the wildly successful Sqwishland.com which has sold 29,000,000 units in the first 3 months of release.
SunGame will work with the group to bring elements of these properties to Facebook, iPhone, iPad and Android platforms.
SunGame will also provide ActionJetz LLC and its group with various game logics, game design and art work for specific projects. The alliance will furthermore allow SunGame to market and sell FunGuy Studios various solutions customized and under its own brand bringing a catalog of flash games and virtual world platforms to its clients.
"We are thrilled over this exciting cooperation," says Guy M. Robert, President of SunGame Corp. "In the world of Social Media, Social Gaming and related services, networking and close cooperation with companies that add value to our offerings is critical. With this close cooperation with ActionJetz/FunGuy, we are able to bring a higher value to both SunGame's and ActionJetz/FunGuy's customers and extend the latent monetization opportunities available." Mr. Robert said, "The combination of resources now enable us to deploy new virtual world game programs as well as other Social Media Gaming solutions in under 4 months and at a fraction of the cost of other technology providers."
Both Sun Game and the ActionJetz group have design studios based in Manila, Philippines and the collaboration will form one of the largest full service design and development studios in the Philippines focusing on social media, mobile platforms and web based gaming.
About SunGame Corporation:
SunGame Corporation is a Social Gaming and Social Media provider, founded in 2006 and since February 2010 listed on the OTC:BB list under the symbol SGMZ.OB. SunGame has the mission to become a leading supplier in social gaming and related services to the Business-to-Business segment. Our offering includes Customized Social Games, Virtual Worlds, Virtual eWallets, Cross Platform solutions and Social Network Branding.
Our mission is to provide our customers with additional revenues by adding Turnkey Social Gaming & Media solutions to their offerings.
About ActionJetz/FunGuy:
FunGuy Studio® enriches products and services by combining online and mobile applications which customers love, enhancing value in the product and increasing sales.
We focus on casual massively multiplayer online (MMO) games by creating a platform for high-quality games and premium content through subscription, free-to-play and micro-transaction models.
The company is headquartered in Scottsdale Arizona and has its development team based in its Manila office.
Forward-Looking Statements
Certain statements contained herein constitute "forward-looking statements" within the meaning of the Private Securities Litigation Reform Act of 1995. These forward-looking statements are based on current expectations, estimates and projections about the Company's industry, management's beliefs and certain assumptions made by management. Readers are cautioned that any such forward-looking statements are not guarantees of future performance and are subject to certain risks, uncertainties and assumptions that are difficult to predict. Because such statements involve risks and uncertainties, the actual results and performance of the Company may differ materially from the results expressed or implied by such forward-looking statements. Given these uncertainties, readers are cautioned not to place undue reliance on such forward-looking statements. Unless otherwise required by law, the Company also disclaims any obligation to update its view of any such risks or uncertainties or to announce publicly the result of any revisions to the forward-looking statements made here; however, readers should review carefully reports or documents the Company files periodically with the Securities and Exchange Commission.
www.actionjetz.com, www.sqwishland.com, www.camptreehouse.com, www.funguystudio.com
For further information please contact:

Mr. Michael S. Segal
email: Email Contact
Tel: +1-646-623-6999
www.sungame.com

Mr. Graeme Warring
Tel: + 1 480 991 1841
email: Email Contact


Copyright @ Marketwire
Page: 1
Related Keywords:
SunGame Corporation, Sales,Applications,Sales & Marketing,Networking,Internet,Social Media,Internet Server Applications,Management,Sales,Sales,Marketwire,Apple Computer,Internet Technology,Other,
---