Stratus ftServer Delivers No-Compromise Uptime Assurance for Virtual Tier 1 Workloads
Multi-Core SMP Fault Tolerance Tackles True Mission-Critical Applications
(December 13, 2011)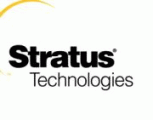 MAYNARD, MA -- (Marketwire) -- 12/13/11 -- Full-function fault tolerance for Tier 1 applications on VMware's newest vSphere 5 virtualization hypervisor, the foundation of its cloud infrastructure suite, is available now on the ftServer platform, Stratus Technologies announced today. The Stratus® ftServer® family applies the full power of up to 24 processor cores with hyperthreading to virtualize mission-critical applications, run virtualization management software, host VDI, and ensure the industry's best uptime assurance for other essential business operations simply and affordably.
The ftServer system is the only product -- software or hardware -- that proactively guards against downtime, data loss, and failover resulting from a failure of the server or vSphere hypervisor running on it; Stratus backs its claim with a $50K uptime guarantee. Stratus' resilient hardware and software technologies, combined with proactive availability monitoring and management services, set the standard for uptime assurance. With a broad range of server configurations and price points to select from, data-center operations running vSphere on single ftServer system can benefit from:
Uptime of 99.999% or better (5.26 minutes of downtime annually) in continuous operation
Full symmetric multi-processing (SMP) on industry-standard hardware for uncompromising fault tolerance
Proactive availability monitoring and system management that prevents outages from occurring, unlike failure-recovery solutions
Root cause analysis and repair of server and OS issues without interrupting processing
Plug-and-play simplicity using off-the-shelf standard editions of vSphere software
Minimal system overhead of < 5% and no need to over-provision hardware for uptime
A bullet-proof infrastructure that prepares the IT organization to move to the cloud
"Server virtualization is a key enabler for bringing higher availability to workloads, but it can only take you so far," said Chris Wolf, Research VP, Gartner. "True mission-critical applications typically need a higher quality of service and unforgiving SLAs because the cost, productivity and customer-facing implications of downtime can be devastating."
Powered by multi-core Intel Xeon processors and Intel QuickPath Architecture, the ftServer 2600, 4500 and 6310 industry-standard, fault-tolerant servers eliminate the operational complexity and high costs inherent in other solutions. Stratus ftServer systems combine purpose-built resilient hardware, Automated Uptime Layer software, and proactive availability management services for complete uptime assurance. Remote support capabilities -- made possible by the global Stratus ActiveService™ Network -- enable service engineers to diagnose, troubleshoot, and resolve problems online as if they were on-site.
"For me, the big benefit is support," said Ken Osborne SCADA supervisor at Pinellas County (FL) Utilities, which relies on ftServer systems and VMware software to deliver water and waste water management services to 5 million residents and visitors. "Having Stratus engineers monitor and protect my servers 24/7 costs less and is better than hiring a full-time technician. The servers always run and we never lose a thing."
About Stratus Technologies
Stratus delivers the world's only proactive "uptime assurance" guarantee for the platforms that run the most vital functions of business, healthcare, manufacturing and government. Combining its resilient software and hardware technologies with thirty years of unparalleled remote monitoring and management expertise for availability, Stratus helps save lives and protect the business and reputations of companies, institutions, and governments the world over. To learn more about worry-free computing, visit www.stratus.com.
© 2011 Stratus Technologies Bermuda Ltd. All rights reserved.
Stratus and ftServer are registered trademarks of Stratus Technologies Bermuda Ltd. The Stratus Technologies logo and ActiveService are trademarks of Stratus Technologies Bermuda Ltd. All other marks are the property of their respective owners.
Add to Digg Bookmark with del.icio.us Add to Newsvine
Contacts:
Ken Donoghue
Stratus Technologies
978-461-7269
ken.donoghue@stratus.com
www.stratus.com


Copyright @ Marketwire
Page: 1
Related Keywords:
Stratus Technologies, Manufacturing, Applications, Manufacturing/Production, Manufacturing, Business Issues, Hardware, Management, Marketwire, , Management Services, Business, Family, Other,
---