Stratus Technologies Announces Board Member Resignation
(June 29, 2012)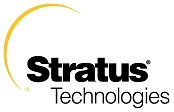 HAMILTON, BERMUDA -- (Marketwire) -- 06/29/12 -- Stratus Technologies Bermuda Holdings Ltd. (the "Company") announced today that Lars C. Haegg has resigned from its Board of Directors, and from the Board of Directors of its indirect subsidiary, Stratus Technologies, Inc. (collectively the "Stratus Companies"), effective June 26, 2012. Mr. Haegg's departure is coincident with his resignation from the global investment management firm Investcorp International Inc., the manager of the majority of the Company's ordinary shares held by clients of Investcorp and its affiliates.
Mr. Haegg had been a member of the Stratus Companies' board since April 13, 2001, and a member of the Company's board since May 22, 2006. He had served on the Audit and Compensation Committees of each of the Stratus Companies.
"Lars' contributions to our company are immeasurable. On behalf of the entire board, I wish to thank him for his many years of service and counsel," said David C. Laurello, Stratus president, CEO and chairman of the board.
About Stratus Technologies
Stratus delivers the world's only proactive "uptime assurance" guarantee for the platforms that run the most vital functions of business, healthcare, manufacturing and government. Combining its resilient software and hardware technologies with thirty years of unparalleled remote monitoring and management expertise for availability, Stratus helps save lives and protect the business and reputations of companies, institutions, and governments the world over. To learn more about worry-free computing, visit www.stratus.com.
© 2012 Stratus Technologies Bermuda Ltd. All rights reserved.
Stratus is a registered trademark of Stratus Technologies Bermuda Ltd. The Stratus Technologies logo is a trademark of Stratus Technologies Bermuda Ltd. All other marks are the property of their respective owners.
Contacts:
Ken Donoghue
Stratus Technologies
978-461-7269
ken.donoghue@stratus.com
www.stratus.com


Copyright @ Marketwire
Page: 1
Related Keywords:
Stratus Technologies, Marketwire, Inc., Business, Other,
---