Stratus Avance Software Expands Uptime Assurance Offering for Customers of Integrated IT Solutions
Newest Stratus4Uptime Channel Partner Committed to Supporting Clients' Critical Computing Operations
(October 24, 2011)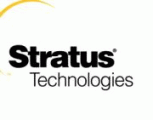 MAYNARD, MA and WALTHAM, MA -- (Marketwire) -- 10/24/11 -- Integrated IT Solutions has joined the Stratus4Uptime Channel program as an Avance software value-added reseller, Stratus Technologies announced today. Integrated IT Solutions is an information technology services company serving New England businesses and organizations. The firm provides critical services that range from fully managed network operations and cloud solutions to simple desktop support.
Integrated IT solutions will offer Stratus® Avance® software for high-availability computing, virtualization, and disaster recovery requirements. It will also provide first-level product support.
"We are two very like-minded companies, committed to delivering superior uptime assurance that protects clients' critical computer-based business operations," said Eric Dougherty, vice president, Stratus channel sales. "Resilient technologies like Avance are essential, but only part of a complete solution. Proactive monitoring and management to head off problems before they happen is the aspect most service-provider firms fail to appreciate. It's central to Integrated IT Solutions' approach to client service, however, as it is with Stratus."
Avance software runs on industry-standard Windows and Linux servers to prevent unpredictable system downtime. Avance-based systems are simple to deploy, providing immediate uptime assurance for critical business applications that must be continuously available. Unlike high-availability clustering solutions, Stratus' software handles hardware, network, and host software faults transparently, without need for operator intervention. Virtualization technology is embedded into the product. Avance fits seamlessly into existing IT infrastructures, does not require external shared storage, and is priced for SMB budgets.
Frank Vincentelli, Chief Technology Officer of Integrated IT Solutions, said, "It was clear from the start that both companies share a common goal and have very similar values. We strive to maximize network and application uptime, helping our clients stay productive and focus on their core business rather than having to worry about the technologies that empower them. Stratus Technologies and Avance are a perfect fit for us and the services we provide."
Integrated IT Solutions is a leading regional provider of managed and consulting services in the information technology field. Established in 1999 and located in Waltham, MA, they service a varied clientele that includes small to mid-tier enterprise businesses, educational, and local governments in New England. Integrated IT Solutions has been designing and supporting High Availability solutions since 2001 and bring experience, a seasoned staff of professionals, and a mature service and support operation. Visit their website http://integratedit.com/ for more information.
About Stratus Technologies
Stratus delivers the world's only proactive "uptime assurance" guarantee for the platforms that run the most vital functions of business, healthcare, manufacturing and government. Combining its resilient software and hardware technologies with thirty years of unparalleled remote monitoring and management expertise for availability, Stratus helps save lives and protect the business and reputations of companies, institutions, and governments the world over. To learn more about worry-free computing, visit www.stratus.com.
© 2011 Stratus Technologies Bermuda Ltd. All rights reserved.
Stratus and ftServer are registered trademarks of Stratus Technologies Bermuda Ltd. The Stratus Technologies logo is a trademark of Stratus Technologies Bermuda Ltd. All other marks are the property of their respective owners.
Add to Digg Bookmark with del.icio.us Add to Newsvine
Contacts:
Ken Donoghue
Stratus Technologies
978-461-7269
[email protected]
www.stratus.com


Copyright @ Marketwire
Page: 1
Related Keywords:
Stratus Technologies, Manufacturing, Sales, Applications, Manufacturing/Production, Manufacturing, Sales & Marketing, Storage, Hardware, Services, Software, Misc, Management, Sales, Sales, Unix, Linux, England, Marketwire, , IT (Information Technology), Information Technology Services, Computer Science, Business, disaster, england, Other,
---