Strategic News Service Welcomes Accenture as FiRe 2012 Gold Partner
(February 08, 2012)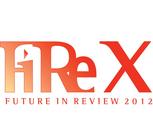 FRIDAY HARBOR, WA -- (Marketwire) -- 02/08/12 -- Strategic News Service welcomed Accenture (NYSE: ACN) as a FiRe 2012 Gold Partner this week. The sponsorship reflects both companies' commitment to creating a better world through connectivity and efficiency. Both SNS and Accenture are known for their ability to see the bigger picture and to use that vision to improve systems in business, technology and economics.
"Every day we see how technology is reshaping the global business landscape in dramatic ways and we are passionate about helping our clients be successful in an ever-changing world," said Kevin Campbell, group chief executive of technology at Accenture. "Our participation as a Gold Partner demonstrates our commitment to joining with some of the leading technology minds and talent at FiRe 2012 to help solve the business world's biggest challenges."
"We are excited to be working with a company of Accenture's scope, depth and experience. We share many common areas of interests in the IT world, which provides the foundation for a great relationship. Already, with Accenture's assistance, we have been able to bring important issues related to Intellectual Property and value to global CIOs. I look forward to sharing our ideas and strategic visions in the future in order to improve the connections between technology and its beneficial use," said Mark Anderson, FiRe Chair and SNS CEO.
Accenture is a global management consulting and technology services company with more than 244,000 employees in more than 120 countries.
The Strategic News Service provides a weekly online newsletter predicting global trends in technology and economics. It is the most accurate publicly-graded predictive newsletter covering the computer and telecom industries. Recent calls include the 2007 global economic meltdown, the emergence of "Currency Wars" and of "Economic Cyberwar," together with increasing global IP theft by China, among other major global trends. SNS is delivered each week to a subscriber base of C-level global technology and finance executives, and to thought leaders in technology, science and economics.
It is also the host of Future in Review (FiRe). FiRe attendees convene each year with the goal of solving major world problems -- a goal that is consistently met through FiRe's collaboration across disparate industries and the intellectual and strategic guidance of FiRe Chair and SNS CEO, Mark Anderson. Now in its tenth year, Future in Review 2012 will take place May 22-25th at the beautiful Montage Resort in Laguna Beach, California. The Economist has called FiRe "The best technology conference in the world."
To register and learn more, visit www.futureinreview.com.
Strategic News Service was founded by Mark Anderson in 1995 as the first paid online news service. Since its inception, SNS has proven the most accurate predictive newsletter covering the computer and telecom industries. Its subscribers include top managers at technology companies across the globe, including Microsoft, Dell, HP, Cisco, Intel, Sun, Google, Telstra, Orange and others.
SNS has been operating the annual FiRe Conference for ten years. The Economist calls FiRe "the best technology conference in the world." FiRe exposes world experts and participants to new ideas, producing an accurate portrait of the future, and focuses on creating technology solutions to current local and global problems. FiRe 2012 will take place May 22-25th, 2012 at the Montage in Laguna Beach, CA. For more information go to www.futureinreview.com.
Future in Review™ is a Strategic News Service™ conference. Future in Review™ and Strategic News Service™ are registered international trademarks. The SNS newsletter is the most accurate publicly ranked predictive newsletter in computing and communications.
Websites: www.stratnews.com, www.futureinreview.com, www.futureinreview.com/global/wc
Add to Digg Bookmark with del.icio.us Add to Newsvine
Press Contact:
Jennifer Lee
Strategic News Service
Tel. 360 378 8628
Email: Jenny@stratnews.com


Copyright @ Marketwire
Page: 1
Related Keywords:
Strategic News Service, China, Marketwire, , HP, Gold, Business, Science, china, Other,
---