StoryChimes Extends Brand With the Release of Sing and Send Music App, and Storybook Apps Cross Over 1.5 Million App Downloads
(March 18, 2011)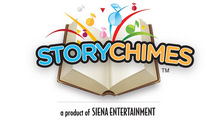 LOS ANGELES, CA -- (Marketwire) -- 03/18/11 -- Siena Entertainment is excited to announce the release of their newest App, "Sing and Send StoryChimes™!" Sing and Send is the best way for kids (and parents alike) to sing along with their favorite songs, record them and then send them -- all at the touch of a button.
"I'm thrilled to finally get this music App into the hands of families. Everyone can jump in to have some singing fun. We knew music was the right direction to take our Apps. It completely fits with our desire to create engaging and entertaining Apps for children and their whole families," said CEO & Co-Founder, Nick Bonomo.
The easy-to-use design will have kids singing in no time at all. New 99 cent song packs will be added frequently, so there will always be something new to discover.
Sing and Send also has a DJ feature so you can have some fun scratching the record or play with the speed of the recording.
Siena Entertainment is supporting the launch of Sing and Send StoryChimes™ with a 30-day contest. Just simply download the App, record your best song and e-mail to [email protected]. The 5,000th, 10,000th and 15,000th entries will each win an iPod Touch and a $50 iTunes gift card.
Official rules are here: http://singandsend.com/contest/.
Siena Entertainment also launched their StoryChimes™ children's Apps on the Android platform on March 15th. Included among the first Apps is their most downloaded story, The Three Little Pigs.
"Having just crossed over 1.5 million downloads last week, we're well positioned going forward to increase our brand awareness with exciting new Apps and properties," added Keith Lewis, COO.
Justin James, CCO and Co-Founder, says of their animation initiative, "Cartoons are a natural extension of the brand and we look forward to launching them in April."
Where to find StoryChimes™
Currently, there are 75 StoryChimes™ available for purchase or for free to download online at the Apple App Store and Android Market Place. StoryChimes™ are available for the iPhone, iPod Touch, and iPad and Android devices. Many more applications are presently in production with release dates planned throughout the year. To get the latest updates on the newest stories and promotional offers, follow StoryChimes™ on Twitter at twitter.com/StoryChimes, become a fan on Facebook at www.facebook.com/Storychimes.
Contact:
Nick Bonomo
CEO
(323) 747-5287


Copyright @ Marketwire
Page: 1
Related Keywords:
app, sing, send, music, share, sharing, family, friendly, fun, karaoke, Marketwire,Apple Computer,Music,Entertainment,Family,Children,Parents,
---