Still Trying to Find That Perfect Gift? Kiva Cards Enable Family and Friends to Give the Gift of Hope to Global Entrepreneurs
Kiva Cards Offer a Thoughtful, Meaningful and "Recyclable" Gift Alternative
(December 19, 2011)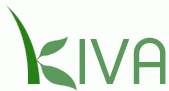 SAN FRANCISCO, CA -- (Marketwire) -- 12/19/11 -- With Christmas just around the corner, you may have put off selecting a gift for that hard-to-shop-for person, or you may have simply run out of time. Don't fret: the Kiva Card is a quick, easy and meaningful gift card option that gives your friends and family the opportunity to support entrepreneurs around the globe with $25, rather than buy yet another department store gift card.
Kiva, the world's first -- and largest -- microlending website with a mission to connect people through lending for the sake of alleviating poverty, has facilitated more than $265 million in loans to 693,000 entrepreneurs around the world since 2005 . This year, Kiva is offering Kiva Cards so the friends and family on your list can loan as little as $25 to entrepreneurs around the world.
Once they receive their Kiva Card, recipients redeem the cards on Kiva.org and then lend the money to entrepreneurs of their choice in the U.S. and in developing countries. These loans give the entrepreneur the means to start or expand a business, while giving the Kiva Card recipient the gift of helping borrowers create a better future for themselves and their families.
Lenders can follow their entrepreneurs on Kiva.org, tracking their progress and watching as they fulfill their dreams of starting a business and improving their economic situation. Once the initial loan is repaid, the money can be lent to a different entrepreneur, so the initial gift loan has an endless lifecycle -- literally.
"The unique gift of a Kiva Card lets both the giver and the receiver participate in the microfinance movement in a very personal way," said Premal Shah, President of Kiva. "The most beautiful aspect of the card is that it is a gift that truly keeps on giving. This simple $25 can be loaned again and again, bringing hope to deserving entrepreneurs around the world, and life-changing engagement with the Kiva Borrower community."
Kiva Cards can be purchased at: http://www.kiva.org/gifts.
About Kiva
Kiva is the world's first personal microlending website, empowering individuals to lend to an entrepreneur across the globe. Founded in 2005, Kiva's mission is to alleviate poverty by connecting people through lending. Currently more than 630,000 people have loaned more than $265 million to 693,000 entrepreneurs in 61 countries. Kiva is headquartered in San Francisco.
Media Contact:
Beth Kuenstler
VP, Marketing & Communications
Kiva
Email Contact
415-358-7506 office


Copyright @ Marketwire
Page: 1
Related Keywords:
Kiva, Kiva.org, microfinance, microlending, microloan, Kiva Card, entrpreneur, last-minute gift, USA,Marketwire, ,Business,Family,
---