Step into Summer with the Sainsburys Summer Recipe Collection
(May 23, 2011)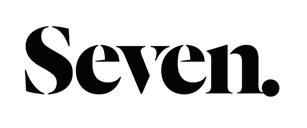 London (PRWEB UK) 23 May 2011
With a heatwave on its way, Sainsburys has launched a brand-new recipe book, Summer Recipe Collection by Sainsburys, a collection of 100 delicious recipes to enjoy during the balmy warm months, available in store and online now.
To celebrate the launch of the brand new summer cookbook, Sainsbury's is running a limited buy one, get one free offer on Baking Recipe Collection by Sainsburys and Summer Recipe Collection by Sainsburys. Both hardback books, packed with 100 recipes each, are available until 14 June for the combined price of £5.
The 196-page hardback is packed with an irresistible collection of recipes, ranging from snacks to share, to vibrant salads and simple summer suppers that make the most of fresh, seasonal produce,. The barbecue recipes will get the summer party sizzling while the picnic section is packed with great ideas for fun family days out.
Youll also find summer desserts that are nothing short of irresistible. And, of course, just as youd expect from Sainsburys, each recipe has been tried, tested and tasted so you can be sure of achievable, fantastic results.
A joint enterprise between Sainsburys and Seven, the award-winning strategic content agency, Summer Recipe Collection by Sainsburys follows the success of The Winter Recipe Collection in 2010, Baking Recipe Collection, in February, and the more recent Cocktails by Sainsburys, launching last month. The Winter Recipe Collection, the first recipe book in the series, was the best selling non-celebrity cookbook at the end of last year.
The Summer Recipe Collection by Sainsburys book was developed by the experienced in-house team at Seven.
Dorcas Jamieson of Seven says: One of the pleasures of summer is eating outside. This fantastic recipe book brings you the best of summer food in one place -easy to prepare, with minimal effort.We have a long-established track record of creating great-tasting, fail-safe recipe content and our in-depth understanding of Sainsbury's customers makes these books a natural extension of our ongoing relationship with the retailer.
Seven also produces Sainsburys Magazine, now the UKs most widely read, paid-for title. With just under 4 million readers every month (NRS), Sainsburys Magazine is the only title to be a three time winner of the covetable PPA Customer Magazine Award at the annual Periodical Publishers Association (PPA) Awards.
Contact at Seven:
Shareena Ali
PR
Seven
3-7 Herbal Hill
London
EC1R 5EJ
Tel: 020 7775 5549
Email: shareena.ali(at)seven(dot)co(dot)uk
About Seven

Seven is an award-winning multichannel strategic content agency.
Experts in creating intelligent, relevant and effective content across multiple channels, including magazines, websites, social media, interactive ezines, video, iPhone and iPad apps.
Clients of Seven include Virgin, Sainsburys, CIMA, English Heritage, Grant Thornton,
Guardian Media Group, Lloyds Banking Group, New Look and Waterstones.
For further information: http://www.seven.co.uk or contact Shareena Ali, PR, Shareena.ali(at)seven(dot)co(dot)uk 020 7775 5549.
###
Read the full story at http://www.prweb.com/releases/2011/5/prweb8470583.htm.
Page: 1
Related Keywords:
---