Statement by IceWEB Storage Corporation Board of Directors
(May 25, 2012)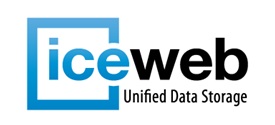 STERLING, VA -- (Marketwire) -- 05/25/12 -- We are deeply saddened to announce that John R. Signorello, IceWEB (OTCBB: IWEB) Chairman and CEO, passed away this morning from a genetic heart condition in his Northern Virginia home. He was 45.
Our hearts go out to his wife, his children and his family during this tragic time.
John's passion and energy left an indelible mark on IceWEB, the Northern Virginia community and the entire technology industry. IceWEB's Board of Directors, Executive Management Team and employees are strongly committed to carry out John's vision of continued success for the Company, and to fully embrace John's energy, enthusiasm and dedication.
To maintain continuous operations, the Board of Directors named Mr. Harold Compton as IceWEB's Chairman of the Board and interim CEO. Mr. Compton has served as the lead Director on IceWEB's Board since 2005. He has more than 30 years of executive management experience, including former CEO of CompUSA, President and COO of Central Electric Inc., Executive Vice President Operations and Human Resources, and Director of Stores for HomeBase (1989 to 1993), Senior Vice President Operations and Director of Stores for Roses Discount Department Stores (1986 to 1989), and several other notable positions.
The Board has also named Mr. Mark Lucky as interim Chief Operating Officer of IceWEB Storage Corporation, effective immediately. Mr. Lucky has served as IceWEB's Chief Financial Officer for more than six years.
About IceWEB, Inc.
Headquartered just outside of Washington, D.C., IceWEB manufactures award-winning, high performance unified data storage appliances with enterprise storage management capabilities at a fraction of the price of traditional providers. Through thin provisioning, target deduplication and inline compression, IceWEB's unified storage arrays enable standardization, consolidation and optimized storage utilization for virtual and cloud environments, saving up to 90% of storage costs, while reducing space, power and cooling requirements and simplifying storage management. For more information please call 800-465-4637 or visit www.iceweb.com.
This press release may contain forward-looking statements, which are made pursuant to the safe harbor provisions of the Private Securities Litigation Reform Act of 1995. In some cases you can identify those so-called "forward looking statements" by words such as "may," "will," "should," "expects," "plans," "targets," "believes," "anticipates," "estimates," "predicts," "potential," or "continue" or the negative of those words and other comparable words. These forward looking statements are subject to risks and uncertainties, product tests, commercialization risks, availability of financing and results of financing efforts that could cause actual results to differ materially from historical results or those anticipated. Further information regarding these and other risks is described from time to time in the Company's filings with the SEC, which are available on its website at: http://www.sec.gov. We assume no obligation to update or alter our forward-looking statements made in this release or in any periodic report filed by us under the Securities Exchange Act of 1934, as amended, or any other document, whether as a result of new information, future events or otherwise, except as otherwise required by applicable federal securities laws.
Contact:
IceWEB, Inc.
Investor Relations
571.287.2400
investor@iceweb.com

Mr. Steven M. Toole
IceWEB CMO
smtoole@iceweb.com


Copyright @ Marketwire
Page: 1
Related Keywords:
Unified Data Storage, Server Consolidation, Cloud storage, Thin Provisioning, Data deduplication , Storage, Cloud, Marketwire, Inc., , Financial, Appliances, Department Stores, Discount, Family, Children, Other,
---