Startup America Joins "StartUp RockOn" as a Partner for Its 2012 Convention Events
The Roots Have Signed On as Headliner at DNC Event
(June 08, 2012)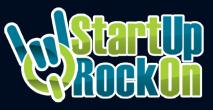 WASHINGTON, DC -- (Marketwire) -- 06/08/12 -- Today, the fast-growing startups of EventFarm, HyperVocal, and FIGHTER Interactive, who have joined forces to launch "StartUp RockOn," are proud to announce a partnership with Startup America on their events at the Republican and Democratic National Conventions. StartUp RockOn is a series of events highlighting the importance of America's start-up community to the future of the nation. The Grammy-winning band, The Roots, have signed on as the headliner for StartUp RockOn at the DNC in Charlotte.
As a growing movement focused on providing startups with access to the resources and networks they need to succeed, Startup America will be focused on bringing in startups, partners and experts to the events at the conventions to highlight the vitality of America's startup economy.
Startup America CEO, Scott Case, stated, "As the RNC and DNC capture the attention of the country, it's imperative to highlight the importance of startups to our national economy, and we're incredibly excited to partner with EventFarm, HyperVocal and FIGHTER Interactive -- three hard-working startups themselves -- to do just that."
Launching at the Republican and Democratic National Conventions through a thrilling series of events where conventioneers will want to be and be seen, StartUp RockOn will combine exciting live music & programmed events by day and night to bring together entrepreneurs, policymakers, celebrities, and other VIPs. Startups will be highlighted, as well as given a chance to meet and learn from those that have come before them.
The StartUp RockOn leadership team stated, "From a garage band to culture-shifting software, from next-generation media companies to 21st century energy solutions, the greatest American success stories start (and will start) through ingenuity, creativity, hard work and perseverance. StartUp RockOn honors the entrepreneurs of America's bright future."
As the exciting series of events begin to be announced, the legendary band, The Roots, have signed on to headline StartUp RockOn at the Democratic Convention. Details of the RNC events are yet to be announced.
In addition to these stand-out events, the StartUp RockOn Challenge will help bolster one national and one local startup with a seed grant, ensuring the legacy of StartUp RockOn at the Conventions will live beyond two weeks in Charlotte and Tampa.
Current partners/sponsors of StartUp RockOn include: Microsoft, WordPress, Entertainment Software Association, America's Natural Gas Alliance, Southern Company, and MassChallenge.
For partner and sponsorship opportunities, please contact the StartUp RockOn team at [email protected].
About Startup America Partnership
The Startup America Partnership is a growing national movement of thousands of founders, experts and resources providing startups access to the corporations, investors, and services they need to grow. Launched at the White House in early 2011, the Partnership brings together startups and local champions from around the country focused on creating successful networks for young, high-growth companies to thrive. AOL co-founder Steve Case chairs the Partnership and the Kauffman and Case Foundations are its founding partners. American Airlines, American Express OPEN, Dell Inc., Intuit Inc., Microsoft and NYSE Euronext are corporate sponsors. For more information on the Partnership, visit www.s.co and follow us @startupamerica and www.facebook.com/startupamerica.
About EventFarm
EventFarm is taking the events industry by storm and has set out to revolutionize online ticketing, electronic invitations, and guest registration. Founded by event producers who were frustrated by the solutions today's market offers, the company develops online and mobile tools that event planners need to be successful. In the last 16 months, EventFarm has quickly developed a very high profile client list including: Facebook, Google, Bentley, Hermes, Time Inc., Conde Naste, BET, Audi, and many more. The platform is unique in its ability to be fully customized and fully electronic -- eliminating the need for any printed material. Recently, music venues have also begun turning to EventFarm since traditional ticketing services have not evolved and don't offer mobile solutions. In addition to co-producing StartUp RockOn, EventFarm has partnered with Bloomberg Government, and will be releasing free mobile Apps for attendees of the 2012 RNC and DNC. Visit EventFarm at www.eventfarm.com and follow us @eventfarmhand and www.facebook.com/eventfarm.
About HyperVocal
HyperVocal, LLC is a next-generation media company that brings quality sharable content to all its readers. Its network of digital properties, including the flagship HyperVocal.com, provides the Facebook Generation with a comprehensive look at the hyper-frenetic, attention-deficit news cycle. Founded by two news and Internet veterans, Slade Sohmer and Lee Brenner, the HyperVocal Network is growing quickly. Since its beta launch in late 2010, HyperVocal.com has amassed millions of page views, signed on a full network of contributors and developed partnerships with large media companies and some of the country's top non-profits. As part of its business strategy and philanthropic urges, HyperVocal donates a portion of company profits to education and literacy programs. Check out HyperVocal at www.hypervocal.com and follow us @hypervocal and www.facebook.com/hypervocal.
About FIGHTER Interactive
Founded by burgeoning media mogul Kwasi Asare, acclaimed for his work as the mastermind behind Sean "Diddy" Combs' online empire at Bad Boy Entertainment and his work with "A list" artists including Outkast, Ice Cube, Prince, LL Cool J, Wu Tang Clan, Pharrell, Gnarls Barkley, etc. and transmedia visionary Derrick Gomez, FIGHTER Interactive publishes and markets celebrity and brand-driven software, social games & applications for web and mobile platforms. FIGHTER Interactive develops and supports technology to engage fans of music, film, TV, fashion and sports in immersive interactive experiences with their favorite stars and brands. FIGHTER Interactive's clients include Snoop Dogg and Cashmere Management, Bad Boy Entertainment, Kiosked, Lil Wayne and Madison Strategic Integration, DJ Mixer, United Entertainment Group, etc. With offices in New York City and San Francisco, FIGHTER Interactive connects Hollywood & Madison Ave to Silicon Valley. Learn more at www.WeAreFighter.com and follow us @Wearefighter.
Add to Digg Bookmark with del.icio.us Add to Newsvine
CONTACT
Chris Roche
(202) 419-3153
Email Contact


Copyright @ Marketwire
Page: 1
Related Keywords:
DNC, RNC, Startup America, Startup Rockon, Marketwire, Inc.,Sports,Film,Television,Music,Lifestyle,Internet Technology,Business,Entertainment,Internet,Sports,Republican Party,Democratic Party,2008 Campaign,Other,
---