StageofLife.com Reports Reality TV Lowers Teen Birth Rates
(June 19, 2012)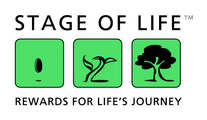 YORK, PA -- (Marketwire) -- 06/19/12 -- According to teenagers, reality TV shows have a bigger influence in reducing teen birth rates than the impact made by parents or abstinence.
In response to a recent CDC report showing teen birth rates at an all time low, StageofLife.com, a non-partisan, education-based blogging community, launched a national teen survey and writing contest to understand the social trends behind the drop in teen birth rates.
4,065 teenagers visited Stage of Life's writing contest throughout May 2012 and hundreds of students participated by answering the question, "What do you attribute to the decline of teen pregnancies?"
With students able to select more than one reason, survey results revealed several areas for why high school students think teen birth rates are dropping:
52%: More sexually active teens use contraceptives.
39%: Teens know someone with a baby -- they do NOT want that to happen to them.
33%: Young adults are scared by shows like MTV's Teen Mom.
32%: Students have better sex-education at school now.
10%: Teens are focusing on academics and activities.
9%: More teens practice abstinence or wait till marriage.
8%: Parents are involved -- serve as positive role models.
7%: Friends provide positive influence to not get serious in a relationship.
10%: Other
While the majority of teens felt contraceptives played the most influential role in reducing teen pregnancies, interestingly, 1 out of 3 attributed an impact of reality TV.
Shows like 16 and Pregnant, Teen Mom, and Secret Life of the American Teenager proved to be successful scare tactics for teens as a deterrent for not getting pregnant. Viewers watched young moms struggle to maintain healthy relationships with their "baby daddies," find jobs, make money to support themselves and the baby, and finish high school... let alone start college.
Less than 1 in 10 think parents or abstinence make an impact in reducing teen births.
These survey results played out in the themes of the submitted writing contest essays too. To read the full Teen Pregnancy Prevention report and essays visit http://www.stageoflife.com/TeenPregnancyPrevention.aspx
StageofLife.com is a blogging community with a mission to get students writing outside of the classroom. It features writing contests, free educational resources, Language Arts lesson plans, classroom posters, writing prompts and more.
Add to Digg Bookmark with del.icio.us Add to Newsvine
Eric Thiegs
Email Contact


Copyright @ Marketwire
Page: 1
Related Keywords:
writing contest, teen birth rates, teens, pregnancy, reality TV, Teen Moms, high school, education , Marketwire, Television, Medical, Adults, Teens, Parents, Other,
---