StageofLife.com Reports 59% of Teens Don't Trust the Government to Keep Them Safe
(November 07, 2011)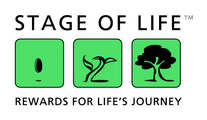 YORK, PA -- (Marketwire) -- 11/07/11 -- There are scarier things for teens than textless mobile plans or a world without Facebook. StageofLife.com, a blogging community for teenagers, released its Teens, Trust and Safety report after it asked thousands of high school and college students, "Do you trust your parents, school or government to keep you safe?"
Throughout October, 5,216 people from all 50 states visited StageofLife.com during the data gathering phase, with 684 teens answering the survey and over 100 students submitting a personal essay about the issue.
Survey results:
88% of teens trust their parents to keep them safe; 12% do not
64% of teens trust their school to keep them safe; 36% do not
41% of teens trust the government to keep them safe; 59% do not
From the essays, several themes emerged:
School Safety: Schools received a mostly negative wrap for their take on safety. Teens argued that cameras in the classroom, lockdowns, and metal detectors aren't doing enough to keep them safe.
Government Safety: Many teens are concerned the government is not doing enough to keep its citizens safe as a majority of teens have a vote of no confidence in the government to protect them.
Cyber Safety: Teens worry about the growth of cyber bullying, with many noting that their parents have never discussed online safety. A good rule of thumb from teen responders: do NOT add anyone you don't personally know as a friend on Facebook!
From the writing contest portion of the report, the winning essay was submitted by Amanda Tucker, 20, from Centre College in Danville, Kentucky. In her essay, "Trust & Safety: It's Yours, Own It," Tucker wrote, "You shouldn't trust someone with something that is ultimately your own responsibility. In today's society, projection of blame and continual displacement of responsibility are leading to a generation of youth who can't make their own decisions because all their lives they've been taught that someone else is responsible."
The Teens, Trust and Safety report and essays are available at www.stageoflife.com/TeensTrustandSafety.aspx
StageofLife.com is a blogging community for teens to Baby Boomers featuring writing contests, lesson plans, and education resources to encourage students to write outside of the classroom.
Add to Digg Bookmark with del.icio.us Add to Newsvine
Contact:
Eric Thiegs
(717) 244-0006
Email Contact


Copyright @ Marketwire
Page: 1
Related Keywords:
writing contest, teens and trust, teen safety, cyber bullying, school safety, government trust, teen, Marketwire, ,Teens,Parents,College Students,
---