SpyderLynk Founder to be Master of Ceremonies at the MMA Forum in NYC
(June 10, 2011)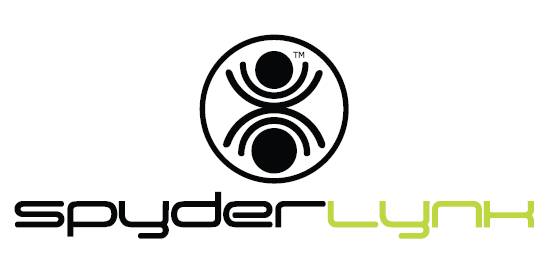 Denver, CO (PRWEB) June 10, 2011
SpyderLynk, a leading marketing technology company and creator of the SnapTag, a logo-centric 2D mobile barcode, announced today that Nicole Skogg, SpyderLynk Founder and CEO, will be Master of Ceremonies on Day 1 of the MMA Forum in NYC on June 16-17, 2011.
Event: Mobile Marketing Association Forum - NYC, NY
Date: Thursday, June 16-17, 2011, 9 a.m. ET
Where: Waldorf Astoria New York 301 Park Avenue, New York, NY
The 2011 MMA Forum New York is the leading industry event that brings together professionals from across the mobile marketing ecosystem globally; including brand marketers, agencies, publishers, application solution providers, carriers and others. With global reach and local relevance, mobile is the most ubiquitous engagement marketing medium available to marketers throughout the world.
"We are excited to have Nicole join us as the Master of Ceremonies at the MMA Forum next week, said Michael Becker, MMA managing director, North America. We selected Nicole because she represents the entrepreneurial leaders who are driving innovation and building the future of mobile marketing. We are anticipating the Forum will be one of the biggest yet as mobile plays a key role in the marketing ecosystem."
I am delighted to take part in the leading mobile marketing forum in the U.S. where the best minds across the mobile marketing ecosystem come together to share ideas, knowledge, strategies and tactics to embrace mobile, said Skogg. There is so much innovation happening today in mobile marketing. It is exciting to see emerging solutions unfolding in such a meaningful way.
SpyderLynk will also be an exhibitor at the Forum in the East Foyer. The company will be sharing more about their cutting edge 2D mobile barcode technology platform including: information about its new Social SnapTags, new iPhone and Android SnapTag Reader applications, the new SnapTag analytics dashboard and campaign management tools, as well as mobile activation trends and emerging opportunities.
To arrange an interview with SpyderLynk, please contact SpyderLynk public relations at the numbers listed here or stop by the company's exhibit space in the East Foyer to learn more about itscutting edge 2D mobile barcode technology platform.
About SpyderLynk:
SpyderLynk activates branding to drive marketing results. SpyderLynk, the creator of the branded, algorithm-driven SnapTag, enables brands such as Coke Zero, Revlon, LOreal, MillerCoors, Warner Brothers, Toyota, Bud Light and others to engage consumers and accelerate purchase cycles. SnapTag technology turns brand logos, featured on any type of packaging, advertising, signage or screens, into interactive marketing tools. Consumers with smart or standard camera phones can activate SnapTags to instantly access offers, content, promotions, and information. Based in Denver, Colorado, SpyderLynk was founded in 2006 and can be found online at http://www.spyderlynk.com.
###
Read the full story at http://www.prweb.com/releases/2011/6/prweb8565170.htm.
Page: 1
Related Keywords:
economy, business and finance,financial and business service,business enterprises,online,marketing,business (general),economy, business and finance,financial and business service,business enterprises,marketing,business (general),restraint of trade,international (foreign) trade,trade dispute,trade agreements,trade policy,trade balance,economy, business and finance,financial and business service,business enterprises,business (general),,internet,computing and information technology,satellite technology,wireless technology,science and technology,technology (general),
---