Southwest Securities Renews With PriceMetrix for 3 Years and Extends ValueOne(TM) Solution to the Pacific Coast Region
(March 12, 2012)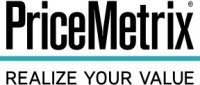 TORONTO, ONTARIO -- (Marketwire) -- 03/12/12 -- Southwest Securities, Inc., the principal broker-dealer subsidiary of SWS Group, Inc. (NYSE:SWS), has confirmed an expansion of its subscription to the PriceMetrix ValueOne practice intelligence solution to include all Private Client Group advisors.
ValueOne is a subscription-based practice intelligence solution that enables Financial Advisors to achieve measurable performance improvements in their books. The PriceMetrix ValueOne solution delivers business intelligence regarding investment advisor practices, productivity and relative performance, as well as firm-wide benchmarking against industry metrics. This intelligence, combined with ValueOne's proprietary analytical tools, helps retail wealth management firms improve practice management strategies, coaching, and productivity.
"Southwest Securities has been a valued client since 2007. The firm's continued commitment to the ValueOne program is evidence of the performance improvements that have been achieved by enhancing overall practice management with PriceMetrix. We are excited to continue to work with Southwest Securities, and are confident that they will experience significant improvement in advisor productivity and firm profitability." said Doug Trott, President and CEO of PriceMetrix.
ValueOne is fueled by rich, normalized and aggregated data representing 3.2 million investors, 500 million transactions, 1 million fee-based accounts, 4 million transactional accounts and over $900 billion in investment assets.
"Over the past four years Southwest Securities Private Client Group advisors in the Gulf Coast division have had the benefit of PriceMetrix solutions and service." said Larry G. Tate, CEO of SWS Financial Services and Director of Retail. "We are now pleased to extend this product to the advisors in our Pacific Coast division as well. One of our top priorities is pursuing tools and technology that strengthen relationships between our advisors and their clients and PriceMetrix ValueOne is an example of these efforts."
About SWS Group
SWS Group, Inc. is a Dallas-based company offering a broad range of investment and financial services through its subsidiaries. The Company's common stock is listed and traded on the New York Stock Exchange under the symbol SWS. SWS Group, Inc. subsidiaries include Southwest Securities, Inc., a national clearing firm, registered investment adviser and registered broker-dealer; SWS Financial Services, Inc., a registered investment adviser and a registered broker-dealer serving independent securities brokers and their clients; and Southwest Securities, FSB, one of the largest banks headquartered in the Dallas-Fort Worth metropolitan area. For more information, please visit www.swst.com.
About PriceMetrix
PriceMetrix is the first choice in practice intelligence solutions for retail brokerages in North America. We help wealth management firms enhance revenue growth, by enabling advisors to identify and action otherwise lost revenue opportunities. By combining industry know-how with powerful aggregated market data, we help our clients increase overall firm profitability.
PriceMetrix directly measures aggregated data representing 3.2 million investors, 500 million transactions, 1 million fee-based accounts, 4 million transactional accounts and over $900 billion in investment assets. PriceMetrix combines its patented process for collecting and classifying data with proprietary measures of revenue, assets, and households to create the most insightful and granular retail wealth management database available today.
Founded in 2000 and headquartered in Toronto, Ontario, we service a notable range of retail wealth management firms within the United States and Canada. To learn about why our clients love us, please visit www.pricemetrix.com or call and email us at 1-866-955-0514 and [email protected].
Contacts:
Media Contacts
SWS Group, Inc.
Ben Brooks, Corporate Communications
+1 (214) 859-6351
[email protected]
www.swst.com

PriceMetrix Inc.
Amrita Mathur
Director, Marketing
+1 (416) 955 0514 Ext. 350
[email protected]
www.pricemetrix.com


Copyright @ Marketwire
Page: 1
Related Keywords:
PriceMetrix Inc. , Canada,USA,Toronto,Marketwire, Inc., ,Financial,Business,Email,
---