SourceRight Solutions Executives to Present at HCI's 2012 Strategic Talent Acquisition Conference
(April 24, 2012)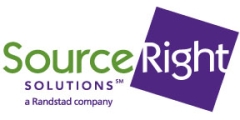 BOSTON, MA -- (Marketwire) -- 04/24/12 --

WHO:
Glen Cathey, vice president of Global Sourcing and Talent Strategy, Eric Jaquith, senior director of Global Recruiting Strategy, and Karen Turner, vice president of Product Development and Strategy, of SourceRight Solutions, a Randstad company and leading provider of solutions for the acquisition and management of full-time, contingent and contract staff
WHAT:
Will deliver two educational sessions at the Human Capital Institute's 2012 Strategic Talent Acquisition Conference. Cathey and Jaquith will lead a workshop titled "LinkedIn: Beyond the Basics," and Turner, along with Greg D'Archangelis, senior vice president, Staffing Executive for Bank of America, will present a session titled "Agile Talent Acquisition: Create a Blended Workforce."
WHEN:
The 2012 Strategic Talent Acquisition Conference will be held from Monday, April 30 - Wednesday, May 2, 2012.
The "LinkedIn: Beyond the Basics" workshop will be held on Monday, April 30 from 8:00 a.m. - 10:00 a.m.
The "Agile Talent Acquisition: Create a Blended Workforce" session will be held on Tuesday, May 1 from 10:15 a.m. - 11:00 a.m.
WHERE:
2012 Strategic Talent Acquisition Conference
Crown Plaza Times Square
1605 Broadway
New York, NY
DETAILS:
"LinkedIn: Beyond the Basics"
Leaders and recruiters alike know that social media must be incorporated into recruiting strategies. Even with a wide array of sites and tools available, most organizations focus on LinkedIn as a key part of these strategies. Too often, though, this powerful tool doesn't get used to its maximum capability, due to a lack of understanding of what it's truly capable of doing. During this workshop, SourceRight's Glen Cathey, vice president of Global Sourcing and Talent Strategy, and Eric Jaquith, senior director of Global Recruiting Strategy, will provide an overview of LinkedIn's recruiting functions, from advanced search to LinkedIn Signal, profile searches, rankings and company functions.
Participants will also learn tips and tactics for elevating their LinkedIn recruiting strategies; how to use profiles to receive top ranking and visibility; how to improve their ability to identify the most qualified candidates; and how to get the most value from LinkedIn's free and paid functions.
"Agile Talent Acquisition: Create a Blended Workforce"
The fact that most organizations may count as much as 25 percent of their workforce as contract talent reinforces the need for quality and agility in talent acquisition strategy. However, many organizations have those responsible for sourcing and managing contract workers (procurement) separated from those responsible for sourcing and managing full-time employees (talent acquisition and HR). During this session, SourceRight's Karen Turner, vice president of Product Development and Strategy, and Greg D'Archangelis, senior vice president, Staffing Executive for Bank of America, will discuss how this separation prevents talent acquisition leaders from seeing the complete blended workforce, making it difficult to supply their organizations with the talent they need when they need it.
Attendees of this session will also learn what goes into developing an effective blended workforce approach; how organizations can get procurement owners of contract talent on the same page as the talent acquisition owners of FTE recruitment; and how they can ensure a great career experience for all candidates, free agents and employees alike.
HR and training & development professionals, hiring managers and executives attending the 2012 Strategic Talent Acquisition Conference and interested in learning how to better utilize LinkedIn in their recruiting strategies and how to create a more cohesive approach to the blended workforce are encouraged to attend these interactive sessions that will teach them about some of most important issues facing the staffing industry today.
About SourceRight Solutions
SourceRight Solutions is a leading provider of solutions for the acquisition and management of full-time, contingent and contract staff. Building on a 65-year history of success and innovation in staffing and talent acquisition, SourceRight is driving strategic results for top companies around the world.
Solutions from SourceRight span all facets of total talent acquisition. Strategic Talent Optimization provides integrated management of talent acquisition, encompassing both traditional employees and the contingent, free-agent workforce. Recruitment Process Outsourcing (RPO) provides a global recruitment solution to optimize candidate quality, control costs and deliver measurable results in performance and business impact. Managed Services, including Managed Services Provider (MSP) programs, improve engagement and management of the temporary workforce, increasing quality while reducing supplier costs; and Contingent Workforce Services enhance the engagement of free agent talent by improving access, containing costs and mitigating compliance risks.
SourceRight is consistently recognized for its leadership in RPO, MSP and talent acquisition innovation by industry organizations, such as Everest Group, HRO Today Magazine, NelsonHall, Bersin & Associates, and Staffing Industry Analysts. SourceRight is now a part of Randstad, a $22.5 billion global provider of HR services. To learn more about SourceRight, visit http://www.sourceright.com/.
About Randstad
Randstad is a $22.5 billion global provider of HR services and the second largest staffing organization in the world. From temporary staffing to permanent placement to inhouse, professionals, search & selection, and HR Solutions, Randstad holds top positions around the world and has approximately 28,700 corporate employees working from its nearly 4,700 branches and inhouse locations in 40 countries. Founded in 1960 and headquartered in Diemen, the Netherlands, Randstad Holding nv is listed on the NYSE Euronext Amsterdam.
Learn more at http://www.randstad.com/.
Add to Digg Bookmark with del.icio.us Add to Newsvine
Copyright @ Marketwire
Page: 1
Related Keywords:
SourceRight, HCI, recruiting, sourcing solutions, talent acquisition, blended workforce, RPO, MSP, Marketwire, , Business,
---