SourceHOV to Showcase and Present ePublishing and Content Solutions at London Book Fair 2012
(April 09, 2012)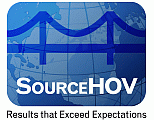 DALLAS, TX and LONDON -- (Marketwire) -- 04/09/12 --

WHO:
SourceHOV, a business process solutions and knowledge process outsourcing firm that helps clients accelerate business performance
WHAT:
Will exhibit its comprehensive ePublishing and content solutions and present a session titled "Future of Publishing - Content Workflow and eBook" at the London Book Fair 2012
WHEN:
The London Book Fair 2012 will be held from Monday, April 16 - Wednesday, April 18, 2012.
SourceHOV will deliver its session on Monday, April 16 at 10:00 a.m.
WHERE:
London Book Fair 2012
Earls Court Exhibition Centre
Warwick Road
London, SW5 9TA
SourceHOV will exhibit at Digital Zone booth no. Y945 and deliver its session at Digital Theatre 2.
DETAILS:
Technology has altered how business gets done, and the publishing sector is no exception. Independent book stores have given way to superstores and, more recently, to online and digital retailers. Readers are crossing the digital divide, moving from printed materials to electronic content and e-books. How content gets created, distributed and consumed is vastly different than it was even five years ago.
SourceHOV has been helping publishers for over 24 years to aggregate, process, manage and publish content online and through print. Besides offering content management solutions, SourceHOV also helps publishers deliver a number of back-office functions, including Content Testing, Content Support and Content Enrichment.
During the London Book Fair 2012, SourceHOV will highlight the potential benefits that publishers will experience when deploying Content Management Solutions through a suite of services that includes Content Conversion, Aggregation, Editorial, Customer Support, eBook Development, Knowledge Outsourcing, Testing, Technology and Output Services.
SourceHOV can help publishers and corporate cut administrative costs and reallocate resources to where they're most needed and required. Those who visit SourceHOV during the conference will hear how, in many cases, companies have reduced content management costs by 40% or more.
London Book Fair attendees are encouraged to visit SourceHOV at the Digital Zone booth no. Y945, opposite Digital Theater 2, to learn more about how our content management solutions can help them stay on top of industry trends, streamline processes and improve service delivery.
About SourceHOV
SourceHOV is one of the largest Business Process Solutions and Knowledge Process Outsourcing companies in the industry, serving customers in more than half of the Fortune 100® with deep domain expertise. SourceHOV provides end-to-end business process outsourcing solutions with highly customized services as well as specialized knowledge-based processing and/or consulting solutions. SourceHOV offers solutions to process, analyze and manage information in a cost efficient manner to clients in information-intensive industries such as financial services, healthcare, legal, retail, telecommunications, government, and transportation. SourceHOV also offers solutions to fulfill certain specialized knowledge-based processing and outsourcing requirements enabling these organizations to concentrate on their core competencies.
SourceHOV's solutions include healthcare claims processing, coding and abstraction of medical records; electronic content management and e-publishing; multisource data extraction; and integration with client operations, processing and administration of class action and related claims; economic and statistical analysis and investigation; specialized tax outsourcing and processing services; and evaluation and resolution of construction claims.
The company's 12,500 employees operate from approximately 94 offices in six countries including the U.S., Mexico, Canada, India, China and the Philippines.
Add to Digg Bookmark with del.icio.us Add to Newsvine
Copyright @ Marketwire
Page: 1
Related Keywords:
epublishing, content solutions, London Book Fair, SourceHOV, business process solutions, Canada, USA, India, China, Marketwire, , Financial, Theater, Business, china, india, mexico,
---