Sorenson ntouch Mobile Now Supports iPhone 4 and iPod touch 4th Generation
(August 23, 2011)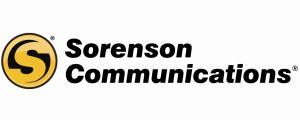 SALT LAKE CITY, UT -- (Marketwire) -- 08/23/11 -- Sorenson Communications® today announced that ntouch® Mobile, Sorenson's mobile VRS solution, now supports the iPhone® 4 and iPod touch® 4th Generation. Sorenson customers must have a data plan from AT&T® or Verizon® to download ntouch Mobile to their iPhone 4. To download ntouch Mobile to their iPod touch, customers must have access to a Wi-Fi connection.
Sorenson Communications is the leading provider of Video Relay Service (VRS) for deaf and hard-of-hearing people who use sign language to communicate.
In addition to the many mobile services Sorenson has offered in the past, such as Video Center with Sign Mail®, Contacts List, Call History and E911, the new app offers two new features: Sorenson Directory, which provides GPS-based number searches based on the caller's location and one-touch dialing to frequently-used phone numbers; and Share Location, which empowers mobile callers to share their current location via video with the call recipient. Share Location is especially valuable for deaf or hard-of-hearing callers when contacting services that need the caller's location, such as calling for a taxi, placing an order or scheduling a delivery.
As in the past, the ntouch Mobile app provides deaf-communication access for SVRS or point-to-point calling using a mobile device with a forward-facing camera. The ntouch Mobile app for Apple's iOS touch is free and offers full SVRS capabilities as well as access to the industry's highest-quality American Sign Language interpreters. To use ntouch Mobile for iOS, users must download the ntouch Mobile for iOS app from the Apple App Store and request a Sorenson ntouch Mobile account by visiting www.svrs.com/ntouch.
"Sorenson is pleased to offer another outstanding mobile product to our VRS customers. At Sorenson, we take pride in creating products that are reliable, convenient and functionally-equivalent," says Ricky Simmons, Sorenson Communications Product Manager.
To learn more about ntouch Mobile, visit www.svrs.com/ntouch.
* Trademarks used herein are property of their respective owners.
About Sorenson Communications
Sorenson Communications® (www.sorenson.com) is a provider of industry-leading communications services and products for the deaf and hard-of-hearing. The company's offerings include Sorenson Video Relay Service® (SVRS®), the highest-quality video interpreting service; the Sorenson VP-200® videophone, designed especially for use by deaf individuals; Sorenson IP Relay® (SIPRelay), a text-to-speech relay service; ntouch™ PC, software that connects users to SVRS by using a PC and webcam; and ntouch™ Mobile, an application empowering SVRS communication via a mobile device.
Add to Digg Bookmark with del.icio.us Add to Newsvine
Copyright @ Marketwire
Page: 1
Related Keywords:
Sorenson Communications, Marketwire, Apple Computer,
---