Solutions to Genetically Predisposed Individuals Suffering From Alcohol and Drug Dependency
(December 23, 2011)

MALIBU, CA -- (Marketwire) -- 12/23/11 -- A recent piece written in the Los Angeles Times by Shari Roan titled "Alcoholism strongly linked to specific gene mutations" inspires more discussion as well as provides additional evidence which points to a factor that contributes to substance abuse. Recent studies published in the Alcoholism: Clinical and Experimental Research journal have found a strong correlation between genetic mutations and disposition toward alcoholism and substance dependent tendencies. More specifically, the study focused its attention on the gene cannabinoid receptor 1, also known as CRN1. This specific gene, along with three variants, has been shown in previous research to correspond with alcoholism.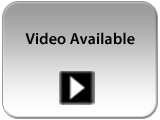 The most recent study was conducted at the University of Salamanca, Spain. Researchers took blood samples of 453 participants, 298 of which were said to be alcoholic. The other 155 are reported to have no known addictive behaviors. Results indicated that the normal genetic system was compromised in those who demonstrated the presence of the CNR1 derivatives.
Although there is insurmountable research regarding genetic influences on addictive behaviors, the findings in this particular study are no less striking. The implications of genetic influences lead one to conclude that such traits are potentially inheritable. There may be certain approaches to treatment that can remedy this concern and can help to alleviate possible hazards of children developing the habits of their parents. This further emphasizes the need for alcoholism treatment and, more generally, addiction treatment. Recognizing and attending to any likely causes of addiction must be appreciated for rehabilitation to remain effective.
Addiction treatment centers such as Passages Malibu offer solutions to those genetically inclined to use or abuse alcohol and other drugs. Accounting for and exploring the unique causes of each individual's substance dependency issues may foster insight and facilitate progress toward developing a more consistent approach to addiction treatment modalities in general.
In addition to the aforementioned study on genetics, another published article suggests the presence of more factors linking stress and genetics to substance abuse. In the study published by Lisa A. Briand and Julie A. Blendy titled "Molecular and genetic substrates linking stress and addiction" it elaborates on the link between the activation of transcription factors such as cAMP Response Element Binding (CREB) protein which correlates to stress. Stress is widely considered a significant potential risk factor to substance abuse, further solidifying evidence of genetic factors affecting drug and alcohol dependency. Furthermore, another article titled "Dispositional Optimism and Coping: A Meta-Analytic Review" by Lise Solberg Nes and Suzanne C. Segerstrom discuss how being very happy may have a substantial impact on the ability to reduce stress and, consequently, the likelihood of engaging in using or abusing substances.
The reason why Passages Malibu Addiction Treatment Center may offer solutions to genetically vulnerable individuals is because it teaches their clients techniques to reduce stress which naturally increases their well-being. This method lowers the risk to use or abuse addictive substances.
Passages drug and alcohol treatment centers (located in Malibu, CA and Ventura, CA) utilize a dynamic modal approach to reducing or eliminating the specific causal factors of dependency, ideally ending the cyclical process of addiction that is typical of most users. The sheer number of addiction treatment approaches offered at Passages may help to mitigate or resolve various underlying or overt causes of dependency. Correcting the various causes, or at least remedying them could allow for lasting gains in well-being and health that extend as benefits to children of addicted persons.
Video-Link Available: http://www2.marketwire.com/mw/frame_mw?attachid=1840546

Add to Digg Bookmark with del.icio.us Add to Newsvine
Contact
Jim Post
Email Contact


Copyright @ Marketwire
Page: 1
Related Keywords:
alcohol treatment center, drug rehab center, addictions treatment center, detox center, malibu rehab, Spain,Marketwire, ,Biology,Genetics,Children,Parents,Other,
---