Solarflare PTP Ecosystem Ensures Interoperability and Delivers Complete Solutions to Customers
Solarflare Labs Drive Testing of Leading Grandmaster Products for PTP Compatibility
(May 17, 2012)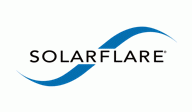 IRVINE, CA -- (Marketwire) -- 05/17/12 -- Solarflare, the leader in application-intelligent 10 Gigabit Ethernet (10GbE) networking software and hardware, responded to customer requests by inviting top-tier grandmaster vendors to submit their products to Solarflare test labs. Solarflare's commitment to industry development includes ensuring compatibility with the leading grandmaster vendors in the time synchronization market to demonstrate interoperability and provide a complete solution to customers for all three participating companies. Solarflare has completed testing its SFN5322F Onload PTP server adapter with the Symmetricom SyncServer® S350, Spectracom SecureSync®, and Meinberg LANTIME M600 GPS grandmasters, which included the testing of network infrastructure switches commonly deployed in Solarflare's customer networks.
In the last eight months since Solarflare shifted the paradigm for auditing, monitoring and analyzing high-frequency trading networks with precision time synchronization and launched its SFN5322F, many large financial institutions and exchanges have successfully deployed Solarflare's SFN5322F PTP server adapter with low-latency 10GbE. Solarflare products uniquely combine cost-effective 10GbE data networking solutions and built-in PTP v2 capability. In its testing, Solarflare consistently measured PTP master-to-slave server offsets significantly well below the software PTP benchmark of one microsecond.
"Solarflare is seeing a quick adoption curve and steady uptick in PTP, because major financial institutions and exchanges realize they can deploy both 10GbE and PTP at one time and in a single PCIe slot," said Mike Smith, vice president and general manager of host solutions at Solarflare. "We are pleased to work alongside established market leaders to make PTP as easy as possible to deploy."
Solarflare has successfully extended its penetration in the financial services and high-frequency trading market segments to include integrated Precision Time Protocol (PTP) capability with low-latency 10GbE. Solarflare recognizes that time synchronization has become an essential element when it comes to timing-sensitive applications such as market data feeds, order processing, industrial automation, geological sciences, satellite telemetry, and telecomm call synchronization, among others. Not only is low latency required, but also demonstrating, monitoring, and continually improving low latency is now essential.
"Solarflare is a leading manufacturer of low latency network adapters and their capability to use our PTP Grandmaster clocks is a very useful feature for our customers," said Heiko Gerstung, managing director of Meinberg.
"As the world leader in delivering precise timing solutions, Symmetricom is committed to providing mission critical functionality across numerous markets and applications that follow industry standards to ensure interoperability," said Paul Skoog, product manager at Symmetricom.
For more information, including product collateral, customer case studies, FAQs, please review the Precision Time Synchronization Solutions page on Solarflare's web site at www.solarflare.com/Precision-Time-Synchronization-PTP.
About Solarflare
Solarflare is the leading provider of application-intelligent networking I/O products that bridge the gap between applications and the network, delivering improved performance, increased scalability, and higher return on investment. The company's solutions are widely used in scale-out server environments such as high-frequency trading, high performance computing, cloud, virtualization and big data. Solarflare's products are available from leading distributors and value-added resellers, as well as from Dell, IBM, and HP. Solarflare is headquartered in Irvine, California and operates an R&D facility in Cambridge, UK.
All product and company names herein may be trademarks of their registered owners.
Add to Digg Bookmark with del.icio.us Add to Newsvine
Copyright @ Marketwire
Page: 1
Related Keywords:
Solarflare, 10GBASE-T, 10GbE, PFP, cloud computing, virtualization, big data, 10 Gigabit Ethernet, Applications, Networking, Internet, Business Issues, Hardware, Cloud Computing, Server Hardware, Server Computers, Switches, Internet Server Applications, Web Servers, infrastructure, Marketwire, , HP, Financial, Internet Technology,
---