Solarflare Announces the VMware Technology Alliance Partner Program Elite Membership
(July 10, 2012)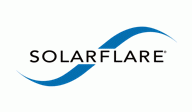 IRVINE, CA -- (Marketwire) -- 07/10/12 -- Solarflare, a leader in application-intelligent 10 Gigabit Ethernet (10GbE) networking software and hardware, today announced they are now an Elite member of the VMware Technology Alliance Partner (TAP) program. Elite members of the TAP program collaborate with VMware to integrate and validate their products with VMware solutions to drive transformative business outcomes for customers.
"We welcome Solarflare as an Elite member of the VMware TAP program," said Sheryl Sage, director, Alliance Programs, VMware. "VMware and our Elite partners are driving the convergence of cloud infrastructure and virtualization for our customers, enabling greater efficiencies and reliability. Through the TAP program, companies like Solarflare can extend the benefits of VMware cloud infrastructure to fuel transformation within customer environments."
"Solarflare is committed to providing its customers with cloud and virtualization solutions that deliver superior performance and scalable performance for VMware environments," said Bruce Tolley, vice president of solutions marketing at Solarflare. "As a VMware TAP Elite partner, Solarflare is further aligned with VMware to promote the use of 10GbE for virtualized server environments."
The VMware Solution Exchange (VSX) is an online virtualization and cloud infrastructure marketplace that provides customers with a single point of entry to discover, evaluate and rate business solutions.
Solarflare product information, collateral and other assets are listed within the online VMware Solution Exchange at https://solutionexchange.vmware.com/store/companies/1523.
With thousands of members worldwide, the VMware TAP program includes best-of-breed technology partners with the shared commitment to bring the best expertise and business solutions for each unique customer environment.
About Solarflare
Solarflare is a leading provider of application-intelligent networking I/O products that bridges the gap between applications and the network, delivering improved performance, increased scalability, and higher return on investment. The company's solutions are widely used in scale-out server environments such as high-frequency trading, high performance computing, cloud, virtualization and big data. Solarflare's products are available from leading distributors and value-added resellers, as well as from Dell, IBM, and HP. Solarflare is headquartered in Irvine, California and operates an R&D facility in Cambridge, UK.
All product and company names herein may be trademarks of their registered owners.
VMware is a registered trademark of VMware, Inc. in the United States and/or other jurisdictions. The use of the word "partner" or "partnership" does not imply a legal partnership relationship between VMware and any other company.
Add to Digg Bookmark with del.icio.us Add to Newsvine
Copyright @ Marketwire
Page: 1
Related Keywords:
Solarflare, VMware, 10GbE, NICs, cloud computing, virtualization, big data, 10 Gigabit Ethernet, TAP, Applications, Sales & Marketing, Networking, Business Issues, Hardware, Cloud Computing, Server Hardware, Server Computers, infrastructure, Cloud infrastructure, USA, Marketwire, Inc., HP, Business, Other,
---