Software Toolbox Launches Dream Report for Integrated Industrial Automation Reporting Applications
(October 20, 2011)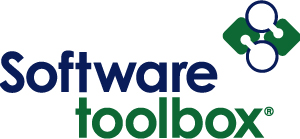 CHARLOTTE, NC -- (Marketwire) -- 10/20/11 -- Software Toolbox, a leading supplier of industrial automation software, today announced the release of Dream Report, the first reporting solution for industrial automation with a comprehensive integrated feature set and no programming required. Dream Report is designed to be a simple solution for extracting information from almost any data source, and then deliver reports automatically to anyone, anywhere.
Dream Report is a real-time reporting generator solution, developed by Ocean Data Systems. It is easy to use right out of the box and yet powerful enough to work effectively with professional databases, such as SQL Server 2005/2008 and Oracle with no programming or database development skills. Such comprehensive functionality is due largely to the configurable end-user interface, which relies on user-friendly check-box configuration tools. The solution combines five key functions to make it a convenient reporting solution for industrial automation: data collection; data logging; data extraction and analysis; report design; and report generation and distribution.
A key capability of Dream Report is integrated web functionality. Users can automatically publish reports via a secure web portal on the Internet or company intranet, providing a user-friendly, built-in interface for complete reporting project management. Users also can browse reports, access entire report history, generate reports on demand, configure per-report user access, save reports locally and even print reports from a web client. And, as an added convenience, no local installation of software is required on the user side making the web portal a pure thin client.
Aside from the powerful functionality of Dream Report, it is also a highly scalable solution for reporting within an enterprise. The pricing and functionality of Dream Report makes it ideal for a wide array of projects. It can be used for a unit reporting scope for performance and batch reporting to reporting at a factory site level. When required, Dream Report is even able to combine information for a report from multiple databases into one consolidated site reporting system without duplicating the source data locally.
Dream Report complements the wide range of product offerings provided by Software Toolbox for industrial automation. When combined with data acquisition solutions such as TOP Server, OmniServer and Cogent DataHub, Dream Report gains access to a diverse selection of automation information. And FactoryWidgets from Software Toolbox provides a convenient means for real-time display of key reporting metrics right on a user's PC desktop, including the ability to link directly to the web-enabled reports provided by Dream Report for a greater scope of detail.
"Dream Report is a valuable solution for consuming raw industrial automation data and turning that data into informative reports for making effective business decisions," said Renee Sikes, brand manager for Dream Report at Software Toolbox. "With the release of the latest version of Dream Report, Software Toolbox customers now have a powerful reporting solution at their fingertips that requires no programming knowledge, making it extremely easy to use and realize a timely return on investment, while also being very economical due to the high scalability of the product. Dream Report is a versatile product that, when coupled with other Software Toolbox data acquisition products and visualization tools, provides companies with a comprehensive solution for monitoring productivity and operations."
The latest version of Dream Report also implements user management, audit trails and version control for secure operations. A new Runtime Management Console provides a single easy interface for managing reporting projects from local or remote machines. Redundancy is also supported, making it possible to ensure the system is always available.
"Software Toolbox has outstanding market knowledge, experience and a solid industry reputation," said Alexander Mazal, executive manager at Ocean Data Systems. "With its unique customer approach, highly responsive technical support and key relationships, Software Toolbox is well-positioned to expand the market presence for Dream Report and increase customer satisfaction. Dream Report is a good fit for the Software Toolbox product portfolio, working well with existing product offerings to provide an overall solution for the customer."
NOTE TO EDITORS: High-resolution 300dpi graphic for Dream Report are available for download at the following links:
http://www.softwaretoolbox.com/images/news/Dream_Report_Architecture.jpg
http://www.softwaretoolbox.com/images/news/Dream_Report_Logging.jpg
ABOUT OCEAN DATA SYSTEMS
Ocean Data Systems Ltd., established in 2004, is a software development company that designs, develops and markets professional software for industrial automation. The company's flagship product, Dream Report®, is a professional software tool that can collect and archive real-time data from various equipment and automation systems, access multiple open and proprietary databases and archives, make data analysis, automatically generate and e-distribute reports and enable their management over the web (Internet and intranet). With thousands of installations worldwide, Dream Report is distributed and sold by 69 partners and distributors in more than 48 countries, and has been adopted and used by many market leaders in multiple industries. For more information, please visit us at www.dreamreport.com
ABOUT SOFTWARE TOOLBOX
Since 1996, Software Toolbox has been an industry source for industrial automation software, from project conception to completion. The company has served more than 10,000 clients in 110 countries helping them find, evaluate, purchase and support automation software solutions. These solutions include OPC servers, clients, development toolkits, HMI/SCADA add-ins/enhancements, and ActiveX and .NET development tools for Visual Studio C#/VB/C++. Software Toolbox works with its clients in all phases of projects to help them find and determine the right tools to use and to support overall project objectives and maximize their industrial software results.
Visit http://www.softwaretoolbox.com
The Software Toolbox name is a registered trademark of Software Toolbox, Inc. All Rights Reserved Worldwide.
The Ocean Data Systems name and Dream Report name are registered trademarks of Ocean Data Systems Ltd. All Rights Reserved Worldwide.
Add to Digg Bookmark with del.icio.us Add to Newsvine
Media/Analyst Contact:

John Weber
Software Toolbox, Inc.
704-849-2773, ext. 1122
Email Contact


Copyright @ Marketwire
Page: 1
Related Keywords:
manufacturing, industrial automation, ActiveX, OPC, HMI, MMI, SCADA, MES, drivers, Manufacturing,Office Equipment,Applications,Distribution,Manufacturing/Production,Robotics,Manufacturing,Database,Internet,Software Development,Other,Internet Server Applications,Web Servers,Tools,Visual Studio,Management,Marketwire, Inc., ,Internet Technology,Computer Science,Business,Internet,Other,
---