Social iQ Networks Recognized for Technology, Innovation and Growth Potential at Launch Silicon Valley
(June 11, 2012)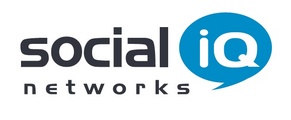 SAN FRANCISCO, CA -- (Marketwire) -- 06/11/12 -- Social iQ Networks, Inc., the pioneer in social infrastructure governance for the enterprise, was selected from a competitive field of finalists as a leader in the Next Generation Internet category and recognized as the "Most likely to succeed" at the Silicon Valley Forum's Launch: Silicon Valley 2012 event. This honor comes on the heels of its recent launch and latest product release, designed to help organizations deal with the challenges presented by the rise of enterprise social accounts.
"In an event with so many innovative cloud and social companies, we are proud to come away with this acknowledgement," said Devin Redmond, CEO and Co-founder, Social iQ Networks. "The recent rise in enterprise investment in social, the continued waves of new platforms and tools for marketing, and the ongoing consolidation of social marketing systems into broader marketing and CRM systems all validate social as a new infrastructure. Our rapid success with customers and acknowledgments like this makes it clear that our solution has an important role to play in the evolution of enabling and protecting social business."
The average enterprise environment uses around 200 brand-run social accounts, each with multiple administrators and marketing applications and tools accessing the account. The sheer volume of these accounts combined with the growing number of applications and associated tools is causing huge problems for enterprises that don't have a unified way to deal with the inefficiencies, mistakes, abuses and exploits associated with these accounts. Social iQ Networks brings an industry first solution to help enterprises discover, address current risks and prevent future issues, allowing them to protect their investments in the social web.
The Social iQ Networks Enterprise Suite is available today via subscription, including a free trial, which can be registered for at http://soiq.net/I4DVqM.
Resources:
About Social iQ Networks, Inc.
Founded in May of 2011 with Angel funding, Social iQ Networks is focused on enabling businesses to safely and effectively use the Social Web for business. Social iQ Networks helps some of the leading enterprises in Financial Services, Internet Security, Manufacturing, Media & Entertainment, and Retail discover, optimize and protect their infrastructure of social accounts and applications. With multiple provisional patents already in place, Social iQ networks is pioneering the reality of Social Networks as an evolving and largely externalized communication infrastructure for enterprises.
Copyright © 2012 Social iQ Networks, Inc. All rights reserved. Social iQ Networks, its logo, and other marks are registered trademarks of Social iQ Networks. All other trademarks are the property of their respective owners.
Copyright @ Marketwire
Page: 1
Related Keywords:
SMMS Application Control, Enterprise Social Sprawl, Social Account Discovery, Social Media Security, Manufacturing, Applications, Manufacturing/Production, Manufacturing, Sales & Marketing, Security, Internet, Business Issues, Security, Social Media, Internet Server Applications, Marketwire, Inc., Financial, Internet Technology, Biology, Business, Entertainment, Internet, Internet Security, Other,
---