SnappyTV's Real-time Video Technology Helps Net Turner Sports an Emmy for Coverage of PGA Championship Live
Golf Fans Able to Easily Snap and Share Video Clip Highlights in Real-Time With SnappyTV; PGA Live Awarded Sports Emmy for Outstanding New Approaches in Sports Event Coverage
(May 17, 2012)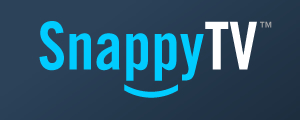 SAN FRANCISCO, CA -- (Marketwire) -- 05/17/12 -- SnappyTV, the leading live cloud and social video publishing and distribution platform, today announced that Turner Sports, leveraging SnappyTV's technology for the 93rd PGA Championship, has been awarded a Sports Emmy for Outstanding New Approaches in Sports Event Coverage. Supporting Turner Sports' PGA.com live player, SnappyTV's technology enabled tournament fans to easily clip and share real-time video highlights from the tournament, one of the world's premier sporting events. For the first time in PGA history, viewers were able to engage in immediate social dialogue about the event by easily creating and posting video clips or PGA instant user highlights on their Facebook or Twitter accounts within seconds of being broadcast.
Enabled by the SnappyTV technology, Turner Sports' unique coverage of the PGA Championship was chosen as the top winner out of a category that also included: MLB.com At Bat 11; NBA League Pass; NFL Sunday Ticket Experience; and March Madness On Demand.
"SnappyTV congratulates Turner Sports on its Emmy for PGA Championship Live. We believe that this award is a tremendous recognition of what can be achieved for sports fans through technology innovation," said Mike Folgner, CEO of SnappyTV. "SnappyTV elevates how fans can engage and participate in live TV and streaming events by allowing them to easily capture a particular moment and immediately share it with friends and other viewers. SnappyTV is committed to empower organizations and users to leverage real-time video content, maximizing tune-in and improving the overall event experience."
SnappyTV: Empowering PGA Fans to Engage in New Ways
Fans watching the 93rd PGA Championship on TV or via PGA.com were able to easily 'snap' a live video of the event, create their own 20-second video clip, and instantly share it online with friends or other viewers via social networks, including Facebook and Twitter. Fans also had the option to select and post event clips from a library of instant highlights on a special website created for the event.
Tune-in, interaction and buzz about the event jumped significantly as a result of the SnappyTV LiveCut Editor technology. In first round coverage alone, PGA.com reported 21.5 million unique viewers and nearly one million live streams, representing an increase of 22 percent and 9 percent respectively from the previous year's tournament.
About SnappyTV LiveCut Editor
SnappyTV's LiveCut Editor enables simple video clip creation from both live TV and web streams. Accessible via the cloud, LiveCut enables users to publish video clips instantly across social networks and mobile platforms to collaborate, create or distribute content. With LiveCut, anyone can post video easily and in real time, without downloading any additional software.
About SnappyTV
SnappyTV is a live cloud and video content publishing and distribution platform that works directly with content owners to enable viewers to distribute video clips from their favorite shows in real time, increasing tune-in and audience engagement. With SnappyTV, users can easily create their own 20-second video clip from what they see on TV or online streaming events and share it instantly with their friends via social networks, including Facebook and Twitter.
Major television networks, cable channels and sports leagues, including ABC News, Fox Sports, MTV, the NBA, NCAA, PBS News Hour, and Turner Sports, are using SnappyTV's real time publishing platform to change the way audiences engage with and talk about their favorite shows and live TV events by integrating video clips with social conversations. For more information, go to http://www.snappytv.com or email contact@snappytv.com.
Media Contact:
Kim Barsi
Storyboard PR
415.516.5863
kim@storyboardpr.com


Copyright @ Marketwire
Page: 1
Related Keywords:
social tv, social media, Facebook, twitter, sports, branding, marketing, digital advertising, fan engagement, Broadcast, Streaming, Digital, Sports Broadcasting, Broadcast Technology, Internet Media, Broadcast, Software, email, Social Media, Marketwire, , Sports, Television, Internet Technology, Sports, Football, Baseball, College Sports, Championship, Golf, Basketball, Email, Other,
---