SmartMetric Announces March 5, 2012 Date Calendared for Federal Circuit Hearing in Ongoing Patent Litigation vs. Visa, MasterCard, American Express et al
Case Defines if Contactless Credit Cards Are Included in Patent Infringement Case
(January 31, 2012)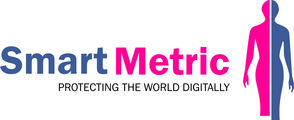 BUENOS AIRES, ARGENTINA -- (Marketwire) -- 01/31/12 -- SmartMetric, Inc. (OTCBB: SMME) President & CEO of SmartMetric, Inc., C. Hendrick, announced today that it has been informed by the Federal Circuit Court that the oral arguments in the case against Visa, MasterCard, American Express et al will be heard before a panel of three appeal judges on March 5, 2012.
C. Hendrick, President and CEO, stated, "We are looking forward to a hearing of our case before the Federal Appeals Court on the dispute over whether or not our Patent covers Contactless Credit Cards issued by Visa and MasterCard. The lower court ruling has determined that the definitions of our Patent cover what is called contact cards. These are the same cards that major Banks in the United States along with Visa and MasterCard have announced are to be rolled out in the USA. Visa, based on recent media statements, is in fact now pushing that all ATM and Point of Sale Machines (POS) be ready to accept the new EMV contact Debit and Credit Cards by June 2013."
The contact card technology claimed in the SmartMetric, Inc.-issued Patent, along with the Contactless card technology, is part of a separate and much larger court case that is on hold till the case brought by SmartMetric, Inc. in the appeals court dealing with Contactless cards is handled.
The Company President, C Hendrick, welcomes the Appeal Court hearing and stated that a ruling either way on the Contactless cards will free up the main litigation already filed against Visa and MasterCard to continue to move forward in the Courts.
The SmartMetric, Inc. President further stated that both Visa and MasterCard, in announcing and taking steps to introduce new Credit Cards with contact chips on them, are clearly by a ruling of the courts on definition of our Patent which the Court has already unambiguously ruled, in that the SmartMetric Patented technology covers by definition contact cards, is blatantly and with forethought conducting its business to in fact breach the SmartMetric issued Patent. While both Visa and MasterCard know full well that the commercial application of Chip Cards or EMV Cards are contact cards clearly covered in our Patent they are consciously working and making investment to use a technology that is plainly in violation of the SmartMetric-issued Patent.
SmartMetric, Inc.'s President, C. Hendrick, is very pleased that SmartMetric will soon be able to move forward with its main case for Patent infringement on "contact" chip Credit Cards once the Appeal on either the inclusion or exclusion of Contactless cards in the SmartMetric Patent, is heard on March 5, 2012.
The Company President further said that on points of law the appeals court should agree with SmartMetric in that its Patent also covers Contactless Credit Cards, however, even if the appeals court does not rule in the Company favor on this point, SmartMetric will irrespectively be free to immediately move forward with its case filed in another court covering the new contact Credit Cards.
The main lawsuit for Patent infringement has been stayed awaiting the SmartMetric Appeal on whether or not Contactless Credit Cards are subject to the SmartMetric Patent. If the Court of Appeals rules that Contactless cards are defined and therefore covered in the SmartMetric Patent then both kinds of Debit and Credit Card technology will then fall into the main Patent Infringement Case brought against Visa and MasterCard by SmartMetric, Inc.
Definition:
Contact Credit Cards are next generation credit cards with a chip mounted on the surface and a person's card information is encrypted and stored on the chip rather than the vulnerable magnetic stripe. These high tech Credit Cards and Debit Cards are used around the World and both Visa and MasterCard have announced that they will be issuing such cards to customers in the United States. They are often referred to as either EMV Cards or Chip and Pin Cards.
Contactless Credit Cards are Credit or Debit cards that have a small chip inside that is not seen by the customer but allows the card user to insert the card within range of a reader like in the back of a taxi or a fast food store checkout and make the purchase without using the magnetic stripe on the card. This kind of card is already in use in the United States and is used mainly for low cost fast food purchases. Since it is not as safe as Contact Credit Cards, Contactless cards have a much lower per transaction limit set by the Card issuers.
An earlier court ruling has already determined that by definition, the Contact Cards, Chip and Pin, EMV Cards, Data Cards are covered in the SmartMetric-issued Patent.
About SmartMetric:
The SmartMetric, Biometric Card Computer provides powerful computing with large memory capacity in a revolutionary size that has taken more than 10 years of research and development. Using the latest in sub micro technology electronics, the company has achieved a level of miniaturization that allows it to release a solution of portable computing power that, combined with SmartMetric's biometric fingerprint in-card scanning technology, is so revolutionary it will change the way business is done and information is handled across a broad range of industries.
For further information please go to the company's website: www.smartmetric.com
Safe Harbor Statement:
Certain of the above statements contained in this press release are forward-looking statements that involve a number of risks and uncertainties. Such forward-looking statements are within the meaning of that term in Section 27A of the Securities Act of 1933 and Section 21E of the Securities Exchange Act of 1934. Readers are cautioned that any such forward-looking statements are not guarantees of future performance and involve risks and uncertainties, and that actual results may differ materially from those indicated in the forward-looking statements as a result of various factors.
Add to Digg Bookmark with del.icio.us Add to Newsvine
Contact:

Investor :
Constellation Asset Advisors, Inc.
tel: +1 (415) 524-8500

Company
SmartMetric, Inc.
tel: +1 (786) 623-5690
email: ceo@smartmetric.com


Copyright @ Marketwire
Page: 1
Related Keywords:
SmartCard, smart card, biometric, biometrics, fingerprint, visa, MasterCard, American Express, , USA, Argentina, Marketwire, Inc., , Business, Judicial,
---