Slice Launches New Way to Organize Your Purchases
Now Available to All Gmail and Yahoo! Mail Users, Including Price Drop Alerts to Help You Save Money
(October 25, 2011)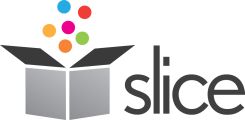 PALO ALTO, CA -- (Marketwire) -- 10/25/11 -- Slice today announced that it is making its service available to all Gmail and Yahoo! Mail users. Previously only available in limited release through the All My Purchases application in Yahoo! Mail, Slice now provides everyone with a better way to manage their shopping, stay organized, and save time and money. The free service is available now for US-based Gmail and Yahoo! Mail users at GoSlice.com.
Slice also today released a Price Drop Alert feature, which notifies users if the price of a previously-purchased item goes down, empowering consumers with a new way to recoup the difference.
As the 2011 holiday season moves into full swing, online shopping is expected to get an ever-larger share of the retail pie, but the accompanying deluge of e-receipts and tracking notices in our inboxes can be a real pain. Luckily, Slice is here to help. Sign up and Slice will instantly organize the information from those e-receipts together in one place for quick, easy access -- all while keeping your personal information private and secure.
"Today's online shoppers are provided with every convenience imaginable, but once they complete checkout, the post-purchase phase of the shopping process can be messy," said Slice CEO Scott Brady. "As we move further into an era of brick-and-mortar stores offering customers electronic receipts for their in-store purchases, the time is right to organize purchases in a better way so we can actually make use of the information. Whether you're dealing with tracking, price adjustments, returns, reorders or any number of other post-purchase activities, Slice simply makes the shopping process easier."
Slice instantly pulls valuable information from your purchases so you can make the most of the information you have in your inbox.
Where's my package? Slice automatically tracks in-progress shipments across multiple retailers. Now you can see every package coming your way on a single map so you never miss a delivery again.
Price of your item dropped? If the price of one of your items goes down, Slice can now notify you of the change so you can try to recoup the difference.
Digging for information? Slice lets you see all of your purchases neatly organized in one location. Gone are the days of scouring your inbox for an item or logging into a multitude of retailers' websites in order to view your purchase history. Now you can see what you bought, where you found it and how much it cost -- the information you need, when you need it.
Wrong size? Buyer's remorse? We back up your receipts online so you don't have to worry about accidentally deleting them from your inbox. We also provide quick access to customer service information and return policies so you don't need to search for the information on a retailer's website. Returns made simple.
Since introducing the "All My Purchases" application exclusively for Yahoo! Mail several months ago, Slice has tracked and organized over 2.5 million purchases for its users. The free service is available now for Gmail and Yahoo! Mail users at GoSlice.com.
About Slice
Slice provides the simplest way to organize your purchases, saving you time and money. Slice automatically pulls information from electronic receipts in your inbox and makes it easy to track the progress of your orders, take advantage of price adjustments and see everything you've bought, all in one place. Based in Palo Alto, CA, Slice is privately held with funding from DCM, Lightspeed Venture Partners, Michael Birch, FLOODGATE, Innovation Endeavors (Eric Schmidt), and Rick Thompson. For more information, visit http://www.goslice.com.
Add to Digg Bookmark with del.icio.us Add to Newsvine
Contact Information
Tessa Greenwood
LaunchSquad
slice(at)launchsquad(dot)com
415-625-8555


Copyright @ Marketwire
Page: 1
Related Keywords:
e-commerce, electronic receipts, digital receipts, online shopping, Marketwire, , Other,
---