SkySQL and Shadow-Soft Join Forces to Deliver Affordable MySQL(R) Database Solutions for the Enterprise and Cloud
(June 30, 2011)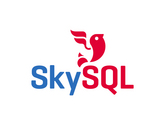 SAN JOSE, CA -- (Marketwire) -- 06/30/11 --
SkySQL extends its U.S. sales reach to better meet growing demand for its products and services
SkySQL™ Enterprise, SkySQL™ Training and SkySQL™ Professional Services are immediately available from Shadow-Soft
SkySQL Inc., the first choice in affordable MySQL® database solutions for the enterprise and cloud, and Shadow-Soft, a reseller specializing in cloud and open source solutions, today announced a partnership that allows Shadow-Soft to resell SkySQL products, training and services in the U.S.
"Working with SkySQL is a great fit for Shadow-Soft and a winning combination for the MySQL community," said James Chinn, co-founder and CEO of Shadow-Soft. "Both companies are highly experienced in open source, share a deep commitment to allowing IT to leverage its investments in MySQL-based solutions and are capable of providing the best possible customer experience."
SkySQL solutions will help Shadow-Soft customers by providing a highly experienced source of software and services for their MySQL databases. Additionally, this partnership will accelerate the adoption of SkySQL products and services in commercial, education and government organizations -- areas where Shadow-Soft has particular expertise.
"With today's business climate, organizations seek more cost-effective software solutions," said Matt Fredrickson, director of North America sales for SkySQL. "Partnering with a well-known reseller such as Shadow-Soft enables us to serve that purpose and meet growing demand for SkySQL products and services in the U.S. Additionally, it provides our customers with a highly qualified resource that has worked with open source industry leaders such as Eucalyptus, Red Hat and Zmanda and is fully experienced with open source, cloud and enterprise solutions."
Helpful Links
About SkySQL Ab
SkySQL Ab, the company behind the SkySQL™ Enterprise subscription, is the first choice in affordable MySQL® database solutions for the enterprise and cloud. Founded by former executives, personnel, and investors of MySQL AB, SkySQL Ab is an open source software company committed to furthering the future development of MySQL database technologies, while delivering cost-effective database solutions and exceptional customer service. SkySQL Ab's customers include ATOS Worldline, Canal+, Deutsche Telekom, Easyflirt.com, FHE3, Lotte.com, Nordic Growth Market (NGM), Richemont and Virgin Mobile. SkySQL's worldwide headquarters is located in Helsinki, Finland. The company has operations in Asia, Europe and North America. For more information, please call 1(877) 303-5799, or visit www.skysql.com, and follow conversations at www.twitter.com/skysql_ab.
MySQL is a registered trademark of Oracle and/or its affiliates. Other names may be trademarks of their respective owners
SkySQL is not affiliated with MySQL.
About Shadow-Soft
Shadow-Soft delivers real world enterprise solutions and professional services by harnessing the power of Open Source, Service Oriented Architecture and Cloud Computing to deliver proven business value for its customers. Whether you're a start-up, a Fortune 500 company or a Government agency, the Shadow-Soft team has successfully delivered a wide variety of engagements spanning many different environments. We have established a strategic network of GSA contract vehicles to service a wide variety of agencies within the Federal Government, Defense and Intelligence communities and we are also proud to serve state, local, and educational organizations across the United States.
In addition to SkySQL, Shadow-Soft has built its business by providing core open source technologies like Red Hat Enterprise Linux, JBoss Enterprise Middleware, Zimbra Email and Collaboration, Security Blanket by RaytheonTCS, Terracotta Java Performance solutions, Sonatype development infrastructure powered by Maven, and Likewise Enterprise for integration of Linux, Unix, and Mac OS X systems with Microsoft Active Directory. For more information please visit Shadow-Soft at http://www.shadow-soft.com/
Add to Digg Bookmark with del.icio.us Add to Newsvine
Media Contact:
Tami Casey
Kulesa Faul for SkySQL
Email Contact
+1 650-340-1984


Copyright @ Marketwire
Page: 1
Related Keywords:
MySQL support, affordable mySQL database solutions, SkySQL, MariaDB support, MySQL help, Sales, Sales & Marketing, Education, Security, Database, Internet, Business Issues, Cloud Computing, Other, Architecture, Security, infrastructure, Sales, Sales, Unix, Mac, Unix, Linux, OS9, OSX, USA, Marketwire, Inc., Business, Email, Other,
---