"SkySQL and MariaDB: Solutions Day for the MySQL(R) Database" Taking Place April 13 at the Hyatt Regency Santa Clara
SkySQL(TM) and MariaDB(R) to Host Free Training and Keynotes From Industry Leaders on Solutions and Development for the MySQL(R) Database
(February 07, 2012)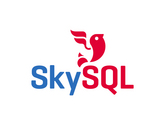 SAN JOSE, CA -- (Marketwire) -- 02/07/12 -- SkySQL Ab, the first choice in affordable solutions for the MySQL® database in the enterprise and cloud, today announced it will organize and host the first SkySQL™ and MariaDB®: Solutions Day for the MySQL® Database on April 13, 2012, at the Hyatt Regency Santa Clara. The event will provide free training and keynotes from MySQL and MariaDB visionaries, including Michael (Monty) Widenius and David Axmark, original authors of the most popular open source database in existence. To register and access more detailed event information, please visit: http://www.skysql.com/events/mysql-solutions-day
The SkySQL and MariaDB: Solutions Day for the MySQL database takes place immediately following the Percona Live MySQL Conference and Expo, providing an extra day of free training with discussions on core topics with exclusive speakers. Free of charge to anyone interested in learning more about the advantages of the MySQL database and MariaDB and related solutions, audience members will hear firsthand from industry leaders on current and future trends pertaining to the world's most popular open source database. Additionally, attendees will receive hands-on training from MySQL database experts from SkySQL, Monty Program, Webyog, Continuent, ScaleDB, Severalnines, Calpont InfiniDB® and Sphinx, among others.
The event will provide a unique look at the state of the database landscape, and attendees will hear directly from influencers on the direction of the industry in general. "This Solutions Day event will be the perfect platform for us to announce our future plans for the SkySQL & MariaDB cooperation in terms of technology, partners and commercial solutions," said Monty Widenius, Chief Executive Officer and Vice President of Community at Monty Program.
What: SkySQL and MariaDB: Solutions Day for the MySQL Database
When: Friday, April 13, 2012
Where: Hyatt Regency Santa Clara - Santa Clara, Calif.
Who: Free of charge to anyone interested in learning more about the MySQL database today, as well as its future
"It's great to have opportunities for MySQL diversity and it makes sense to have an additional day of important technical sessions to complement the User Conference," said Sheeri K. Cabral, DBA at Mozilla Foundation.
Helpful Links
About SkySQL
SkySQL Ab, the company behind the SkySQL™ Enterprise subscription, is the first choice in affordable database solutions for the MySQL® database for the enterprise and cloud. Founded by former executives, personnel, and investors of MySQL AB, SkySQL Ab is an open source software company committed to furthering the future development of MySQL-based database technologies, while delivering cost-effective database solutions and exceptional customer service. SkySQL Ab's customers include ATOS Worldline, Canal+, Deutsche Telekom, ClubMed, Lotte.com, La Poste, Constant Contact and Virgin Mobile. SkySQL's worldwide headquarters is located in Helsinki, Finland. The company has operations in Asia, Europe and North America. For more information, please call +1(877) 303-5799, or visit www.skysql.com, and follow conversations at www.twitter.com/skysql.
MySQL is a registered trademark of Oracle and/or its affiliates.
SkySQL and the SkySQL logo are trademarks of SkySQL Inc. or SkySQL Ab. SkySQL is not affiliated with MySQL.
All other company and product names may be trademarks or service marks of their respective owners.
Add to Digg Bookmark with del.icio.us Add to Newsvine
Media Contact:
Allison Vano
Mission PR for SkySQL
Email Contact
+1 619-296-9121


Copyright @ Marketwire
Page: 1
Related Keywords:
MySQL support, affordable mySQL database solutions, SkySQL, MariaDB support, MySQL help, Database, Business Issues, Other, Marketwire, Inc., , Other,
---