SkySQL Teams With K.K. Ashisuto to Deliver Enterprise Class Technical Support for MySQL(R) Databases Across Japan
(November 09, 2011)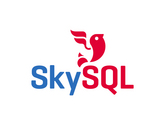 SAN JOSE, CA -- (Marketwire) -- 11/09/11 --
With this agreement, SkySQL provides Japanese users with an alternative, more affordable source of expert technical support services for their MySQL® and MariaDB™ databases
K.K. Ashisuto will resell SkySQL™ Enterprise subscriptions and deliver local-language technical support starting December 1, 2011
SkySQL Ab, the first choice in affordable MySQL® database solutions for the enterprise and cloud, today announced that it has entered into a partnership with K.K. Ashisuto, a premier distributor of packaged software and services in Japan, to resell SkySQL™ Enterprise subscriptions and deliver enterprise-class support for the MySQL and MariaDB™ databases. With this partnership, SkySQL will be able to offer its Japanese customers local-language technical support services for their MySQL databases, backed by SkySQL's team of expert MySQL database support engineers.
"This partnership is highly beneficial to our customers," said Bill Totten, CEO of K.K. Ashisuto. "They will have access to reliable and secure support services from SkySQL, as well as the opportunity to choose the most suitable database solution from a variety of offerings, including those developed as open source software."
Starting December 1, 2011, K.K. Ashisuto will begin delivering local-language, business hour, 9:00AM-5:00PM technical support services -- both problem resolution support and consultative support -- for the MySQL and MariaDB databases. The company will also offer 24x7 technical support in June 2012.
"Corporate customers in Japan have been desiring more cost-effective support solutions for their MySQL databases. Through our partnership with Ashisuto, SkySQL will be able to provide its Japanese customers with an alternative, more affordable source of enterprise-class support for their MySQL and MariaDB databases, as well as InfiniDB, in their local language," said Ulf Sandberg, CEO at SkySQL Ab. "We're excited to be collaborating with Ashisuto and look forward to working closely with them to grow SkySQL's presence in Japan."
About SkySQL™ Enterprise
The SkySQL™ Enterprise subscription is a comprehensive offering of server software, production support and monitoring tools for any version of the MySQL database, including popular forks such as MariaDB, Drizzle, and Percona Server.
Helpful Links
www.SkySQL.com
www.twitter.com/skysql
About K.K. Ashisuto
Founded in 1972 as a packaged software distribution company, Ashisuto has been providing outstanding products that strengthen and enhance the information processing systems of its customers.
The products offered by Ashisuto include database systems, business intelligence software, system operations operation tools, web site content management systems, security management systems software, and a wide variety of other products. Each product it offers helps customers design and develop more effective systems to address requirements of their respective corporate strategies.
About SkySQL Ab
SkySQL Ab, the company behind the SkySQL™ Enterprise subscription, is the first choice in affordable MySQL® database solutions for the enterprise and cloud. Founded by former executives, personnel, and investors of MySQL AB, SkySQL Ab is an open source software company committed to furthering the future development of MySQL database technologies, while delivering cost-effective database solutions and exceptional customer service. SkySQL Ab's customers include ATOS Worldline, Canal+, Deutsche Telekom, Easyflirt.com, FHE3, Lotte.com, Nordic Growth Market (NGM), Richemont and Virgin Mobile. SkySQL's worldwide headquarters is located in Helsinki, Finland. The company has operations in Asia, Europe and North America. For more information, please call +81 3 6859 8542, or visit www.skysql.com, and follow conversations at www.twitter.com/skysql.
MySQL is a registered trademark of Oracle and/or its affiliates. Other names may be trademarks of their respective owners.
SkySQL is not affiliated with MySQL.
Add to Digg Bookmark with del.icio.us Add to Newsvine
Media Contact:
Dave Struzzi
Kulesa Faul for SkySQL
Email Contact
+1 212-228-7972


Copyright @ Marketwire
Page: 1
Related Keywords:
MySQL support, affordable mySQL database solutions, SkySQL, MariaDB support, MySQL help, Security, Database, Internet, Business Issues, Other, Business Intelligence, Security, IT Management, Management, CEO/CFO, Japan, Marketwire, , Internet Technology, Business, Other,
---