SkySQL Sponsors Inaugural MySQL/NoSQL/Cloud Conference in Argentina
Binlogic-Hosted Latin American Conference Scheduled for June 26-28 in Buenos Aires
(June 25, 2012)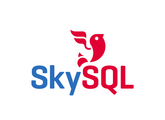 BUENOS AIRES, ARGENTINA -- (Marketwire) -- 06/25/12 -- SkySQL Ab, the first choice in affordable database solutions for the MySQL® and MariaDB® databases in the enterprise and the cloud, announces it is sponsoring the first ever MySQL/NoSQL/Cloud Conference in Argentina, the MySQL/NoSQL/Cloud Latin American Conference, to be held here beginning today at the Hilton Buenos Aires. Hosted by Binlogic, the conference runs through Thursday, June 28, and will bring together key members of the open source database community for two intense days of technical talks and tutorials on popular open source databases.
Focusing on popular open source technologies such as the MySQL database, MariaDB, and Drizzle; NoSQL databases such as MongoDB and CouchDB; and related technologies such as Soir and Sphinx search engines, the event features keynotes from industry leaders and numerous networking opportunities.
"There is a growing, avid open source community of business leaders in Latin America, and we're excited to share what we've learned with this exciting new audience," said Ulf Sandberg, president of SkySQL Inc. "Binlogic is synonymous with open source expertise in South America, and we're proud to support their great efforts in hosting this much needed event."
As the main sponsor of the event, SkySQL, as well as its partners, will play an integral role in the event. SkySQL's MySQL and MariaDB experts will present several tutorials and presentations that attendees won't want to miss, including:
MySQL and MariaDB for DBAs
MySQL Cluster 7.2
High Availability Solutions Part 1 & 2
MySQL Cluster Architecture
What is MariaDB?
To date, more than 250 Latin American database administrators (DBAs), programmers, and system administrators responsible for deploying databases in the enterprise and cloud have registered for the event.
Attendees who stop by the SkySQL booth can enter to win one of its famous inflatable seals, and those interested can learn more about the event and register at http://mariadbnosqlcloud.com/.
About SkySQL
SkySQL Ab, the company behind the SkySQL™ Enterprise subscription, is the first choice in affordable MariaDB® & MySQL® database solutions for the enterprise and cloud. Founded by former executives, personnel, and investors of MySQL AB, SkySQL Ab is an open source software company committed to furthering the future development of MySQL-based database technologies, while delivering cost-effective database solutions and exceptional customer service. SkySQL Ab's customers include ATOS Worldline, Canal+, Deutsche Telekom, ClubMed, Lotte.com, La Poste, Constant Contact and Virgin Mobile. SkySQL's worldwide headquarters is located in Helsinki, Finland. The company has operations in Asia, Europe and North America. For more information, please call +1(877) 303-5799, or visit www.skysql.com, and follow conversations at www.twitter.com/skysql.
MySQL is a registered trademark of Oracle and/or its affiliates. MariaDB is a registered trademark of Monty Program Ab.
SkySQL and the SkySQL logo are trademarks of SkySQL Inc. or SkySQL Ab. SkySQL is not affiliated with MySQL. All other company and product names may be trademarks or service marks of their respective owners.
Add to Digg Bookmark with del.icio.us Add to Newsvine
Contact:
Jennifer Wilbur
Mission PR
Email Contact
619.865.9045


Copyright @ Marketwire
Page: 1
Related Keywords:
MySQL support, affordable mySQL database solutions, SkySQL, MariaDB support, MySQL help, Digital Media Software, Networking, Database, Business Issues, Other, Database Administrators, Argentina, Marketwire, Inc., Business, Other,
---