Skrill Named Red Herring Top 100 Global Winner
Online Payments Provider Follows in the Footsteps of Previous Winners Facebook and Google
(December 16, 2011)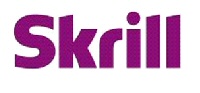 LONDON, ENGLAND -- (Marketwire) -- 12/16/11 -- Skrill (Moneybookers), one of Europe's largest online payments providers, has been placed on the prestigious 2011 Red Herring Global Top 100 list.
Red Herring's Global 100 list has become a mark of distinction for identifying promising companies and entrepreneurs. Red Herring editors were among the first to recognize that companies such as Google, Skype, Baidu, Salesforce.com, YouTube, eBay and many others would change the way we live and work.
"Choosing the best out of the previous two years was by no means a small feat," said Alex Vieux, Chairman of Red Herring. "After rigorous contemplation and discussion, we narrowed down our list from 1,100 potential companies to 100 winners. It was an extremely difficult process. Skrill should be extremely proud of its achievement, the competition for the Top 100 was fierce. The Top 100 Global are truly the best of the best."
Red Herring's editorial staff evaluated the companies on both quantitative and qualitative criteria, such as financial performance, technology innovation, management quality, strategy, and market penetration. This assessment of potential is complemented by a review of the track record and standing of startups relative to their sector peers, allowing Red Herring to see past the "buzz" and make the list an invaluable instrument of discovery and advocacy for the greatest business opportunities from around the world
Skrill is one of the world's largest independent digital wallet providers with over 20 million account holders globally and offers over 100 payment options in over 200 countries, processing in over 41 different currencies.
Martin Ott, co-CEO of Skrill, said: "We are very grateful to the judges for their recognition and for being named as one of the leading private technology businesses in the world."
Nikolai Riesenkampff, co-CEO of Skrill, added: "As a company we are committed to innovation and are determined to always be at the forefront of our sector. As a result, we recently began the next stage in our rebrand from Moneybookers to Skrill. We constantly strive to provide the best service for our customers and merchants and it is great that Red Herring have recognised us for our efforts".
About Skrill
Skrill Holdings Ltd. (Moneybookers) is one of Europe's largest online payments systems and among the world's largest independent digital wallet providers with over 20 million account holders. The digital wallet enables any customer to make online payments conveniently and securely without revealing personal financial data, as well as send and receive money online cost-effectively. Skrill's worldwide payment network offers businesses access to direct payment processing via over 100 payment options in over 200 countries through just one integration.
Founded in 2001, Skrill (Moneybookers) was the first e-money issuer to become authorised and regulated by the FSA. In 2007, Investcorp Technology Partners undertook the buyout of Skrill (Moneybookers) from its founders. Today more than 100,000 merchants are registered with Skrill and its payments systems are integrated by global online brands such as Facebook, Skype and eBay.com.
Skrill is the new name for Moneybookers. The second phase of the Moneybookers rebrand to Skrill began on 28th September with the full rebrand taking place by summer 2012.
Contacts:
Seventy Seven PR
Fred Chesher
+44 (0)20 7839 4321
moneybookers@77pr.co.uk


Copyright @ Marketwire
Page: 1
Related Keywords:
Skrill , England, Marketwire, , Financial, Business, england,
---