Sixty-Three Percent of Executives Report a Customer-Centric Strategy Would Increase Revenues; Sixty-Nine Percent Report Lack of Collaboration and Information Silos as Major Barriers
New Coveo Survey Shows Significant Opportunities to Unlock Hidden Value of Growing Customer Information Across Channels and Departments
(March 15, 2012)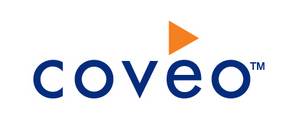 QUEBEC -- (Marketwire) -- 03/15/12 --
The biggest value of a customer-centric strategy is to drive revenue and the most prominent barrier to customer centricity is the inability to share information across sales/marketing, customer service and product engineering functions, according to a recent survey by Coveo.


Customer centricity focuses on an organization's ability to listen to and adapt to customer demand in a much more agile fashion, by aligning information to respond to sudden, and more diverse, customer needs.


In a survey of more than 130 customer service and support executives conducted Feb. 29 at the 2012 Customer Care Leadership Forum in Dallas, 63 percent said placing customers in the center of their business ultimately drives revenue.


In the same survey, 69 percent of respondents listed lack of collaboration among sales/marketing, customer service and engineering departments and internal information silos as the biggest impediments to establishing customer-centric culture and operations.


It is clear that better listening to and responding to the customer is a top goal of C-level executives. According to Gartner Research's latest global survey of 2,335 CIOs in 4Q11, retaining customers is the most important business priority following corporate growth.


Other Coveo survey findings include:



42 percent of respondents estimate that their companies have visibility into less than a quarter of information across all interaction channels, including social streams.


65 percent noted that they do not (54 percent) combine social data with enterprise content or are not sure (11 percent) of whether their organizations combine this data in customer service and support operations.


Asked to identify the biggest barrier they face in turning their organizations' social strategy from listening and monitoring to taking action, a comparable number listed the lack of internal resources (44 percent) and the lack of technology to easily marry social and enterprise data, while making sense of it (41 percent). 14 percent cited lack of support from executives about the validity of social data.



Quotes:
Kate Leggett, senior analyst, Forrester Research: "Although 78 percent of customer intelligence professionals understand the value of social media data, far fewer are able to transform it into customer insight that drives better company strategy."(1)
Louis Têtu, CEO, Coveo: "The survey findings reflect the need for better insight into the overwhelming amounts of customer and product information across interaction channels and siloed departments to truly create a customer-centric view of the information for front-line staff. Insight Solutions break down siloed data structures by combining disparate sources -- unstructured and structured data from social and enterprise systems -- into a single view for more effective and efficient customer response, more innovative products that meet customer needs, a better customer sales and service experience, and ultimately higher sales and less churn."
About Coveo
Coveo transforms companies' ability to gain insight from diverse and overwhelming amounts of unstructured and structured data, whether it exists behind the firewall or in social media. Coveo's unified indexing technology connects broadly with all systems to create a virtual integration layer, from which role-based Insight Consoles present consolidated, correlated information mashups. Greater insight enables more effective and efficient customer service, more relevant customer experiences, increased sales and shorter sales cycles, faster innovation for better product development and ultimately, increased profitability.
Coveo customers range from Fortune 100 companies such as Lockheed Martin, PepsiCo and Verizon, to Global 2000 companies such as GEICO, CA Technologies and T-Mobile, to mid-sized businesses such as Terumo Medical, IBM Netezza and Children's Hospital of Boston. For more information, visit www.coveo.com.
(1) Forrester Research, "Navigate The Future Of Customer Service," Kate Leggett, January 30, 2012
Image Available: http://www2.marketwire.com/mw/frame_mw?attachid=1919120

Add to Digg Bookmark with del.icio.us Add to Newsvine
Editorial Contacts:
Kate Lukach
Coveo
418-263-1111 x233
[email protected]


Copyright @ Marketwire
Page: 1
Related Keywords:
customer centricty, customer service, sales, marketing, product engineering, data, social strategy, Marketwire, ,Healthcare,Lifestyle,Business,
---