Silver Tail Systems Welcomes Demetrios Lazarikos -- Financial Services, E-Commerce Security, and Fraud Expert
Seasoned E-Commerce Executive Joins Leadership Team to Drive Strategy
(November 08, 2011)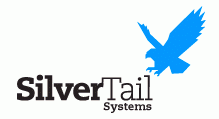 MENLO PARK, CA -- (Marketwire) -- 11/08/11 -- Silver Tail Systems, a leading provider of web session intelligence, today announced that Demetrios 'Laz' Lazarikos, former head of Information Security for the Sears Online Business Unit, has joined Silver Tail Systems as Director of Strategy. As the use of web-based applications expands and industry regulations evolve, Laz's deep expertise with the online threats facing e-commerce and finance institutions today provide a tremendous complement to the Silver Tail Systems leadership team.
"As the role of cybersecurity within the enterprise shifts, Laz is a valuable addition to our team to help organizations determine how to best protect against cybercrime," said Timothy Eades, Chief Executive Officer at Silver Tail Systems. "Laz has the knowledge and expertise to help executives consider the total cost associated with potential attacks, and determine how to balance that with the implementation of an effective security program. He could not have joined the team at a better time, particularly in light of the recent SEC guidance."
Large companies face an increasing number of threats, as evidenced by recent guidance from the Federal Financial Institutions Examination Council (FFIEC) and the Securities and Exchange Commission (SEC). The business impact of cybersecurity has come to the forefront and with his expertise, Laz is perfectly positioned to help organizations design cybersecurity strategies that will not only protect against impending threats, but align with regulatory requirements.
"Silver Tail Systems is revolutionizing the way organizations approach cybersecurity at the navigation layer of the website, and it is an honor to be a part of this incredible team," said Laz, Director of Strategy at Silver Tail Systems. "Web session intelligence is a vital component of any cybersecurity program, and as security becomes a business priority within the enterprise, real-time visibility into risks and attacks will be imperative. Silver Tail Systems currently protects more than 250 million online users worldwide, and I look forward to continuing to support the growing needs of our customers and the industry."
With more than 20 years in IT security, Laz joins Silver Tail Systems following his role as the head of Information Security with the Sears Online Business Unit. Previously, he served as IT security consultant and IT auditor who worked with Fortune 500 companies and government agencies. Lazarikos is a published author and inventor of several security patents.
To meet Laz and learn what the newest SEC guidance means for security programs today, make sure to register for Silver Tail Systems' webinar on Monday, November 14 at 11:30 a.m. Pacific/2:30 p.m. Eastern, with a special guest from Wilson Sonsini: Donald Vieira, Partner and Expert on SEC regulations.
About Silver Tail Systems, Inc.
Silver Tail Systems is a leading provider of web session intelligence and protects the world's leading websites against fraud and cyberattacks at the navigation layer. Silver Tail Systems' award-winning solutions are made possible by the unmatched expertise of its management and technology teams, who bring deep experience, know-how and personal commitment to protect their customers' businesses against online fraud. For more information, visit Silver Tail Systems at www.silvertailsystems.com.
Add to Digg Bookmark with del.icio.us Add to Newsvine
Media Contact:
Liz Kuzma
Voce Communications
lkuzma@vocecomm.com
408-239-9163


Copyright @ Marketwire
Page: 1
Related Keywords:
Silver Tail Systems, fraud, cybersecurity, Guardian Analytics, web session intelligence, Marketwire, Inc., , IT (Information Technology), Security, Financial, Silver, Internet Technology, Business, Web-Based Applications,
---