Silver Tail Systems Extends Presence in Federal Market to Help Government Agencies Combat Attacks on Web-Based Infrastructure
Silver Tail Systems Opens DC-Area Government Office and Establishes Key Partnership With Carahsoft
(April 18, 2012)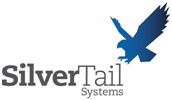 MENLO PARK, CA -- (Marketwire) -- 04/18/12 -- Silver Tail Systems, the leading provider of web session intelligence, today extended its efforts to help the U.S. Federal government enhance the online security of the Department of Defense, Intelligence Community, and Federal Civilian agencies. Silver Tail Systems is appointing a Federal sales organization, striking a key partnership with Carahsoft Technology Corp., a trusted provider of IT solutions to the Federal government, and opening a new office in Washington D.C. to expand its presence in the government market.
"With daily cyberattacks and new hacker groups being created constantly, cyberspace is a huge challenge for the DoD as well other government organizations and private companies around the world," says Steve Hawald, Research Director of Gartner Research. "Cyberattacks are becoming more sophisticated, more random and more targeted."*
"To meet the mission need for more-agile collaboration while still maintaining high levels of security, older cyberdefenses need to be upgraded or replaced to be more effective and efficient," continues Hawald. "The ability to continuously monitor and regularly evolve security controls is critical."
In-Q-Tel (IQT), the not-for-profit, strategic investment firm for the U.S. Intelligence Community, invested in Silver Tail Systems in 2010. Launched in 1999, IQT's mission is to identify and partner with companies developing cutting-edge technologies that serve the national security interests of the United States.
"Silver Tail Systems' solution monitors website traffic and identifies anomalies in real-time. Their unique system creates models of what is normal traffic for a website's population and uses that to identify threats," said William Strecker, Executive Vice President and CTO at IQT. "Our strategic investment in Silver Tail Systems enabled us to offer this powerful technology to our customers in the U.S. Intelligence Community and further protect our Nation's assets."
To address the unique security challenges facing the Federal sector and accelerate adoption of its product portfolio, Silver Tail Systems is partnering with Carahsoft, a trusted government IT solutions provider delivering pioneering technologies, best-of-breed hardware, software, and support solutions to federal, state and local government agencies. With a shared focus on delivering innovation and value to each customer, Carahsoft and Silver Tail Systems will work together to help government agencies protect against external attacks, insider threats, and stop fraud in real-time.
"We are thrilled to partner with Silver Tail Systems," said Michael Shrader, Director of Innovative Solutions at Carahsoft. "The company's unique approach to understanding behavior on web-based platforms will address some of the most prominent security issues facing government organizations today. We are pleased to add Silver Tail Systems to our extensive portfolio of In-Q-Tel solutions and to make this technology available to our partners, resellers and customers."
"Federal organizations are embracing the web as never before to share information, collaborate and conduct the business of the government. As web-based activity grows, so does the opportunity for global cyber espionage, cybercrime, and targeted attacks to inflict harm on the country," said Timothy Eades, CEO at Silver Tail Systems. "Real-time monitoring of web sessions is a critical component to protecting web-based infrastructure and protecting both the public and private sectors that have grown to rely upon it to accomplish their mission."
To learn more about "Defending Against Fraudsters, Adversaries and the Insider Threat: How Web Behavior Analysis Is Changing Online Security," join Silver Tail Systems and Carahsoft for a webinar on Wednesday, May 16th at 11 a.m. EDT. Visit www.silvertailsystems.com for details.
*Gartner, Inc., Rethinking U.S. DoD Cybersecurity in a Post-WikiLeaks World, Steve Hawald, November 1, 2011.
About Silver Tail Systems, Inc.
Silver Tail Systems is a leading provider of web session intelligence and protects the world's leading websites against fraud and cyber attacks at the navigation layer. Silver Tail Systems' award-winning solutions are made possible by the unmatched expertise of its management and technology teams, who bring deep experience, know-how and personal commitment to protect their customers' businesses against online fraud. For more information, visit Silver Tail Systems at www.silvertailsystems.com.
About Carahsoft
Carahsoft Technology Corp. is the trusted Government IT solutions provider. As a top-ranked GSA Schedule Contract holder, Carahsoft serves as the master government aggregator for many of its best-of-breed vendors, supporting an extensive ecosystem of manufacturers, resellers and consulting partners committed to helping government agencies select and implement the best solution at the best possible value.
The company's dedicated Solutions Divisions proactively market, sell and deliver VMware, Symantec, Adobe, HP, F5 Networks, EMC, Open Source, HR, Intelligence and SAP products and services, among others. Carahsoft is consistently recognized by its partners as a top revenue producer, and is listed annually among the industry's fastest growing firms by VAR Business, CRN, Inc., Washington Technology and the Washington Business Journal. Visit us at http://www.carahsoft.com.
Media Contact:
Mark Oldknow
Silver Tail Systems | Federal
1420 Spring Hill Road, Suite 600
McLean, VA 22102
703.965.5239
[email protected]

Liz Kuzma
Voce Communications
408-239-9163
[email protected]


Copyright @ Marketwire
Page: 1
Related Keywords:
web session intelligence, department of defense, intelligence community, carahsoft, cyberattack, federal , USA,Marketwire, Inc., ,IT (Information Technology),Security,HP,Internet Technology,Business,Other,
---