Silver Tail Systems' Co-Founder Laura Mather Deemed One of Fast Company's Most Creative People in Business
Award Recognizes Laura Mather for Innovation That Led to the Inception of Silver Tail Systems
(May 15, 2012)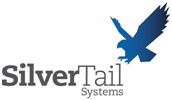 MENLO PARK, CA -- (Marketwire) -- 05/15/12 -- Dr. Laura Mather, Ph.D., Co-founder and Chief Visionary of Silver Tail Systems -- the leader in real time web session intelligence and behavioral analysis, providing visibility and protection from cyber attacks, cybercrime and fraud -- was today recognized by Fast Company as one of 2012's Most Creative People in Business. This esteemed honor celebrates Mather's personal and professional achievements that are a direct result of her disruptive thinking that led to the innovation and rapid success of Silver Tail Systems.
The editors of Fast Company selected Mather as number 16 on the list of 100 Most Creative People in 2012, placing her alongside 99 other inventive minds around the world. From earning her Ph.D. in Computer Science, to working for the National Security Agency, Encyclopedia Britannica Online and eBay, Mather formed a unique perspective of online behavioral patterns that is now integral to the technology platform behind Silver Tail Systems.
With her co-founder Mike Eynon and their team of engineers, data scientists, fraud analysts, and others, Mather designed a new way to analyze the behavioral patterns of online users within the context of an entire web session to identify anomalous behavior. This context provides security and fraud teams with the intelligence and visibility they need to protect web and mobile applications against cybercrime, which is critical as organizations are expanding their online presence and broadening their customer touch points.
"I am honored and humbled to be recognized by Fast Company as one of the 2012 Most Creative People in Business," said Mather. "I have had the opportunity to work with an extraordinary group of people throughout my career, and they have had a tremendous impact on my work today at Silver Tail Systems. Creativity and innovative thinking led to the creation of Silver Tail in 2008 to protect as many online users as possible, and this award shines a light on all of our hard work."
The Silver Tail Systems product portfolio delivers real time accuracy, complete visibility, simple installation and proven support to some of the most complex websites in the world; analyzes web and mobile traffic for over 1 billion user accounts and over 6 billion web requests daily.
About Silver Tail Systems, Inc.
Silver Tail Systems is a leading provider of web session intelligence and protects the world's leading websites against fraud and cyber attacks at the navigation layer. Silver Tail Systems' award-winning solutions are made possible by the unmatched expertise of its management and technology teams, who bring deep experience, know-how and personal commitment to protect their customers' businesses against online fraud. For more information, visit Silver Tail Systems at www.silvertailsystems.com.
Liz Kuzma
Voce Communications
408-239-9163
lkuzma@vocecomm.com


Copyright @ Marketwire
Page: 1
Related Keywords:
Fast Company, cyberattacks, cybercrime, fraud, web session intelligence, Marketwire, Inc., , Internet Technology, Computer Science, Business, Science, Other,
---