Shutterstock Deploys Petabyte of Coraid Storage
Coraid Ethernet SAN Solution Selected for Its Scale-Out Architecture, High Performance and Value
(May 01, 2012)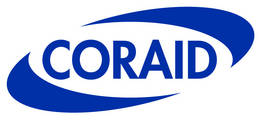 REDWOOD CITY, CA -- (Marketwire) -- 05/01/12 -- Coraid® Inc., a leading developer of Ethernet SAN solutions with more than 1,500 customers worldwide, today announced that Shutterstock, one of the world's largest subscription-based stock photo agencies, has now deployed over a petabyte of Coraid EtherDrive® SAN storage.
Shutterstock's modern web architecture is based on an open-source scale-out file system. The company manages millions of photo and video objects and now has more than 1PB of Coraid storage deployed across three sites. This tremendous amount of data presents severe challenges to traditional storage platform providers in terms of bandwidth capability, storage scalability, and data availability.
"We utilize Coraid's storage platform as the foundation of our distributed storage system," said Chris Fischer, director of web operations and IT at Shutterstock. "We needed a solution that could provide us with massive capacity, performance and favorable cost, while maintaining great interoperability with our open-source infrastructure. After surveying the market and comparing other technologies like iSCSI, Fibre Channel and FCoE, only Coraid's Ethernet SAN products met our needs for performance, capacity, scalability and budget. It's a very innovative and unique product."
Shutterstock needed a solution that could serve data in a physically distributed manner with high performance at petabyte scale. Using an innovative scale-out architecture, commodity hardware and standard Ethernet, Coraid EtherDrive solutions provide Shutterstock with flexible, high-performance storage, while eliminating the complexity of traditional SAN solutions.
"Coraid's Ethernet SAN and scale-out architecture are uniquely positioned to deliver the simplicity of direct attached storage with the benefits of shared storage, and provide the architecture needed for virtualization and cloud-computing environments," said John Gilmartin, Coraid vice president of marketing. "This approach enables a single elastic tier of storage to support a wide variety of shifting workloads."
About Coraid
Coraid redefines storage economics with its breakthrough line of EtherDrive storage solutions. EtherDrive delivers scale-out performance, Ethernet simplicity, and faster than Fibre Channel performance at commodity hardware economics. Designed from the ground up for virtualization and cloud architectures, Coraid solutions have been deployed by more than 1,500 customers worldwide. For more information, visit www.coraid.com or follow Coraid on Twitter at www.twitter.com/Coraid or LinkedIn at http://www.linkedin.com/companies/Coraid.
Coraid and EtherDrive are registered trademarks of Coraid, Inc. All other marks referenced are the property of their respective owners.
Copyright @ Marketwire
Page: 1
Related Keywords:
Coraid, Ethernet, SAN, virtualization, cloud, storage, ATA, AoE, high-performance, photo, Marketwire, Inc., , Internet Technology, Other,
---