Shodogg Launches at CES and Radically Transforms Streaming Video Delivery by Fueling Industry Expansion With Content Providers
Shodogg Awarded Best Delivery Platform Company in Industry; Seth Green Joins as Investor/Advisor
(January 09, 2012)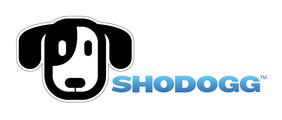 NEW YORK, NY and LAS VEGAS, NV -- (Marketwire) -- 01/09/12 -- Shodogg announced the formal launch of its proprietary video delivery platform today at CES in Las Vegas, the world's largest consumer electronics show. Shodogg's patent-pending system enables any smartphone to deliver any streaming media content to any connected screen (TV, Tablet, Computer) without the use of wires or boxes. Shodogg is radically transforming the way consumers access, control, manage and share streaming video and is providing a better solution for streaming video delivery. Shodogg has also launched with a big win under its belt by being honored with the 2011 Mobile Excellence Award for Best Delivery Platform in the industry. Other finalists in this category included AT&T, Akami and MobiTV.
By using Shodogg, consumers can fetch (locate) video online via any smartphone, access (retrieve) their choice of content, toss (send) media to any web-enabled CE device, organize and manage their favorite entertainment and share video and related social activity with friends. By using any type of smartphone as a controller, Shodogg becomes a media switchboard that routes users' commands to where the content exists in its natural branded environment. Shodogg does not alter or change the file or invade its content partners' existing digital rights management -- it simply connects the user and the content owner through the user's CE device.
"The industry has needed a better solution to control and protect the integrity of the content being accessed and shared without jeopardizing the user experience, and Shodogg delivers that solution," said Herb Mitschele, CEO and co-founder of Shodogg. "We think the CES show is the perfect venue to introduce such a game changing technology."
Shodogg raised a round of angel funding in the amount of $1.7M and has attracted the attention of Seth Green as an investor and official advisor for the company. "As someone who loves new technology and convenience in entertainment, I'm very excited to be a part of Shodogg and help bring this new technology to market," said Green.
In addition to creating content as the co-creator/Executive Producer for both "Stoopid Monkey" and "Control TV," Green is also the co-creator/executive producer/writer/director/voice of the Emmy-winning "Robot Chicken" series. Green and his Stoopid Monkey Productions partner, Matthew Senreich, consult on Lucasfilm's animated "Star Wars" comedy series and Green and partners sold their "Ex-Comm" pilot to ABC-TV recently. Green has starred in numerous television series ("Family Guy") and films, including all three "Austin Powers" films, "The Italian Job," "Without a Paddle," and dozens more, including the upcoming "Sexy Evil Genius" and "The Story of Luke."
Shodogg is platform agnostic and preserves the media ecosystem by ensuring content providers retain control of their most valuable asset -- their content -- while also protecting against piracy.
Shodogg is providing both consumers and content owners the best solution for streaming video delivery. These simple solutions are what make Shodogg Video's Best Friend!
About Shodogg
Shodogg is a global company based out of New York that offers a proprietary, technology driven delivery platform for multi-media and video. Our philosophy is "Content Rules," which is why our technology strives to protect the media ecosystem. Shodogg enhances how people enjoy and share their entertainment choices while preserving the integrity of our partners and content owners. For more information on Shodogg, please visit www.shodogg.com.
Add to Digg Bookmark with del.icio.us Add to Newsvine
PR contact for Shodogg:
Sarah Miller
Axis PR & Entertainment
E: Email Contact
T: 310 276.2220

PR contact for Seth Green:
Brenda Feldman
Feldman Public Relations
E: Email Contact
T: 818/808-0000


Copyright @ Marketwire
Page: 1
Related Keywords:
Shodogg, Communications, Movies & Music, Smart Phone, Management, CEO/CFO, Broadcast, Consumer Electronics, Management, Streaming, Digital, Prosumer/Consumer, Consumer Electronics, Handheld PC/PDA, Broadcast Technology, Consumer Technology, Internet Media, Consumer Electronics, Marketwire, , CES Attendees, Television, Consumer Electronics, Entertainment, Streaming Media, Other,
---