Shinedown Unveil "AMARYLLIS"; Multi-Platinum Rock Band Announce March 27th Release of Hugely Anticipated Follow-Up to "THE SOUND Of MADNESS"; Grammy-Winning Producer Rob Cavallo Behind the Board Once Again; First Single, "Bully," Available on January 3rd
(January 03, 2012)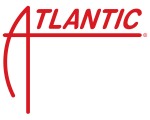 NEW YORK, NY -- (Marketwire) -- 01/03/12 -- Atlantic recording group Shinedown has announced the upcoming release of their much anticipated new album. "AMARYLLIS" will arrive in stores and at all digital retailers on March 27th, 2012.
"AMARYLLIS" will be heralded by the eagerly awaited new single, "Bully." The track is Shinedown's first new music since seeing all six singles from 2008's "THE SOUND OF MADNESS" go to #1 on the rock radio chart. Today, "Bully" impacts at multi-format rock radio outlets nationwide while also going on sale at all DSPs. "AMARYLLIS" will be available for pre-order beginning January 17th via http://store.shinedown.com/. A series of bundles will be on offer, featuring an array of exclusive extras -- full details will be announced shortly.
Shinedown frontman Brent Smith explains: "I've always seen Shinedown as its own entity -- this living thing that's been growing and developing and evolving over the past 10 years. During the recording, the vision of what Shinedown is and where it's going became completely clear. 'AMARYLLIS' is the manifestation of that vision, the centerpiece of what Shinedown is. It reflects on everything we've done and where we're heading. It's a message of empowerment, perseverance, and inspiration that I think speaks to fans that have been with us since the beginning as well as those who are just learning about who we are and what we're about. I can't wait for the world to hear it."
Recorded at Cavallo's Lightning Sound studios outside of Los Angeles and a pair of Hollywood landmarks, Ocean Way Recording and Capitol Studios, "AMARYLLIS" sees Shinedown joining forces once more with multiple Grammy Award-winning producer Rob Cavallo (Kid Rock, Green Day), who previously collaborated with the band on 2008's record-breaking "THE SOUND OF MADNESS." That album proved Shinedown's mainstream breakthrough, debuting at #8 on the Billboard 200 before spending 120 consecutive weeks on the chart.
"THE SOUND OF MADNESS" made rock music history, with each of its six singles reaching #1 on the airplay rankings. Among them are such hits as "Diamond Eyes (Boom-Lay Boom-Lay Boom)," "Devour," "The Sound of Madness," "The Crow and The Butterfly," the gold certified "If You Only Knew," and the double-platinum certified crossover smash, "Second Chance" -- all of which rose to the top of the airplay charts, marking a genuinely stunning streak of rock radio classics.
Shinedown supported "THE SOUND OF MADNESS" with a wide range of live TV appearances, including performances on ABC's Jimmy Kimmel Live!, NBC's The Tonight Show with Jay Leno and The Today Show, CBS' The Early Show, and the 2010 NHL Awards show. In 2009, the band received an American Music Award nomination for "Best Alternative Rock Band."
Shinedown's unprecedented ascendancy over multi-format rock radio initially began with their RIAA platinum certified 2003 debut "LEAVE A WHISPER" and its gold certified 2005 follow-up, "US AND THEM." Together, both albums yielded seven consecutive top 5 radio hits, including "Fly From the Inside," "45," "Simple Man," "Burning Bright," "Heroes," "I Dare You," and of course, the #1 blockbuster, "Save Me," which dominated Active Rock radio for a remarkable 12 successive weeks.
Shinedown is: Brent Smith (vocals), Barry Kerch (drums), Zach Myers (guitars), and Eric Bass (bass).
For further news and information, please visit www.shinedown.com.
National Press:
Glenn Fukushima
glenn.fukushima@atlanticrecords.com
818.238.6833

Online/Tour Press:
Kelly McWilliam
kelly.mcwilliam@atlanticrecords.com
818.238.6835


Copyright @ Marketwire
Page: 1
Related Keywords:
Atlantic Records, Marketwire, , Gold, Television, Music,
---