Shelley Zapp, President of UNIT4 Business Software, Recognized as "Executive of the Year" by VIATeC Technology Awards
(June 01, 2012)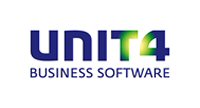 VICTORIA, BRITISH COLUMBIA and MANCHESTER, NEW HAMPSHIRE -- (Marketwire) -- 06/01/12 -- Shelley Zapp, president of UNIT4 Business Software, has been recognized as the "Executive of the Year" last night from the Victoria Advanced Technology Council (VIATeC). UNIT4 Business Software is a local subsidiary of a worldwide company UNIT4, the world's leading provider of ERP solutions for Businesses Living IN Change (BLINC(TM)). The company competes successfully against multi-billion dollar giants such as SAP, Oracle, and Microsoft thanks to Agresso Business World. The company has been steadily expanding its business throughout North America, and has enjoyed strong growth over the last five years while also growing its employee footprint locally in Victoria.
The VIATeC Technology Awards celebrate each year the achievements of companies that are responsible for making Greater Victoria the fastest growing technology region in British Columbia. The Executive of the Year award recognizes an individual who had a significant impact on the success of an organization as a direct result of their leadership.
Shelley Zapp joined the company as a developer 13 years ago. Shelley's hard work and dedication enabled her to rise through the ranks and assume the role of President in 2004. Since that time, Shelley has grown the company to five times its size and revenue. These achievements positioned the North American subsidiary as one of the top performing divisions of the UNIT4 group globally. Shelley's wisdom, integrity, social judgment and effective leadership established her as the leading country manager within the group.
"It's a great honour to be recognized by peers last night," said Shelley Zapp, president of Unit4 Business Software. "I am very fortunate to work for such a great company and be part of a talented team. I owe this award to our collaborative culture driven by the "can-do" attitude of everyone at UNIT4 Business Software".
About VIATeC
VIATeC is the conduit that connects people, knowledge and resources to grow a successful technology sector in Greater Victoria. The organization was founded in 1989 to promote and enhance the development of the local advanced technology industry. Since its inception, the Victoria tech sector has grown to over 1,100 technology companies, employing more than 15,000 people and generating in excess of $1 billion in annual revenues.
About UNIT4 Business Software
UNIT4 Business Software in North America (www.unit4software.com) is a wholly-owned subsidiary of UNIT4, a global business software and services company aimed at helping dynamic public sector and non-profit organizations, as well as people and service-centric companies, to embrace change simply, quickly and cost effectively in a market sector it calls 'Businesses Living IN Change' (BLINC)(TM). Agresso Business World is widely acknowledged as the business software solution that delivers the lowest Total Cost of Change. The software's unique Vita architecture allows for ongoing, post-implementation changes by business users, without the external IT costs typical of disparate systems.
Over 3,000 companies and organizations in 100 countries deploy Agresso Business World for both operational support and strategic management. The company's role-based, Web Services and Services-Oriented Architecture (SOA) enabled solutions include Financial Management, Human Resources and Payroll, Procurement Management, Project Costing and Billing, Reporting and Analytics, Business Process Automation, and Field Services and Asset Maintenance.
The names of actual companies or products mentioned herein may be the trademarks of their respective owners. Agresso, Agresso Business World and BLINC are registered trademarks of UNIT4 Business Software.
Contacts:
UNIT4 Business Software
Asmaa Methqal
Marketing Communications Manager
(250) 704-4484 or Cell: (250) 516-2137
[email protected]
Twitter: @UNIT4SoftwareNA


Copyright @ Marketwire
Page: 1
Related Keywords:
UNIT4 Business Software , Human Resources,Sales & Marketing,Internet,Business Issues,Architecture,Web Services,Management,Human Resources,Marketing Communications,Human Resources,Marketing Communications,Marketwire,Financial,Internet Technology,Business,
---