Shannon Factor of Cinespire Announces Completion of New Script
(June 05, 2012)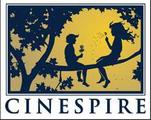 LOS ANGELES, CA -- (Marketwire) -- 06/05/12 -- Shannon Factor, writer, producer and founder of Cinespire Entertainment, has recently announced the completion of a script for the feature film version of "Last Fast Ride," a critically acclaimed documentary that follows the life and tragic death of punk rock performer, Marian Anderson.
Factor, who served as executive producer of the 2011 documentary, says the upcoming biopic will further examine the life and career of the talented, yet troubled singer.
"With a completed script, we are now working through other aspects of the pre-production process and should have some exciting announcements in the near future," states Factor.
With an overwhelming response to the documentary from audiences and critics alike, Shannon Factor says that a feature film is the next logical step in telling Anderson's unique story.
Using a combination of concert footage, pictures and interviews with key individuals in Marian's life, "Last Fast Ride: The Life, Love, and Death of a Punk Goddess" was released in 2011 and narrated by Henry Rollins, chronicling the hopes and broken dreams of a life plagued by substance abuse, violence and self-destructive behavior.
As one of the most controversial figures of the '90s punk scene, Marian Anderson rose to prominence as lead vocalist of The Insaints, a Bay Area group formed in 1988. Anderson soon garnered a reputation for her powerfully-charged and provocative live performances.
"Our documentary has created incredible interest in Marian's life and we're very excited about the feature film potentially moving forward," says Factor.
"Last Fast Ride" debuted last year at multiple film festivals and was recently released on DVD. To order a copy or watch the documentary online, visit http://amzn.to/KqT478 .
About Shannon Factor
Shannon Factor was born and raised in California, where she received her B.A. in Political Science / International Relations from CSLA, a certificate in Comparative Political and Economic Systems from Georgetown University and an M.B.A. from Pepperdine University, with an emphasis on film marketing. She went on to receive a law degree from Loyola Law School, focusing on entertainment, trademark and copyright law. As a writer since her early youth, Factor has also penned several scripts currently in development and pre-production, and has produced a television movie and several award-winning films on the festival circuit. Shannon founded Cinespire Entertainment in 2005.
Cinespire Entertainment
Email Contact
310-454-0101


Copyright @ Marketwire
Page: 1
Related Keywords:
Cinespire Entertainment, Camera/Film, Marketwire, Film, Television, Entertainment, Science, Other,
---