Seven in Top 4 for Grant Thorntons Multimedia UK Budget coverage
(April 20, 2011)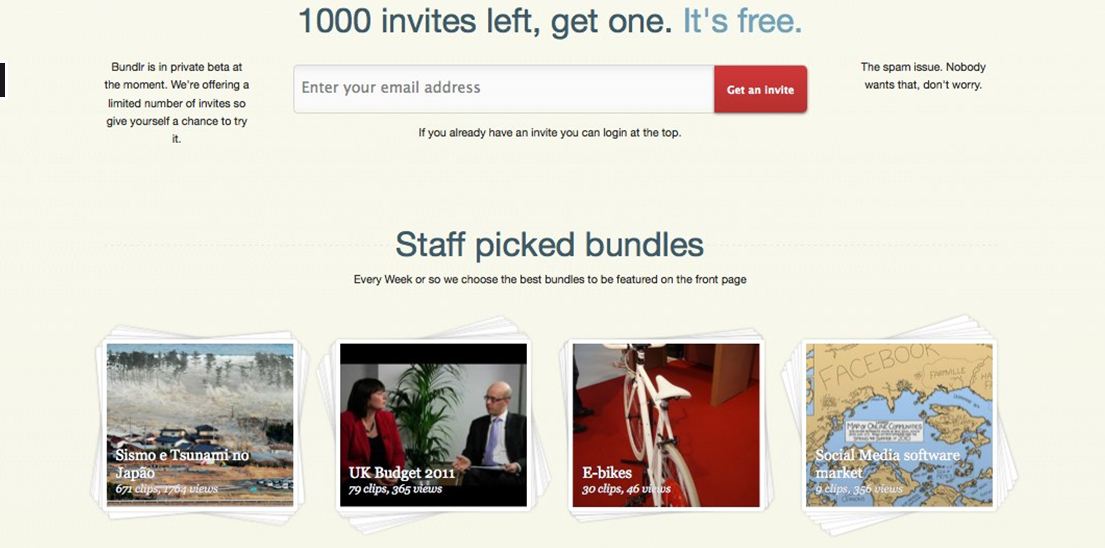 London (PRWEB UK) 20 April 2011
Web editor and Sevens blogger for Grant Thornton, Fiona Cullinan, has been selected as one of the top four picks by Bundlrs curation app this week, for her multimedia coverage of the UK Budget 2011,
Curation apps that integrate a developing story with social media response, are fast changing the way online editors produce content. During the recent UK Budget 2011, a number of accountancy firms were tweeting live coverage of the announcements, on March 23. But with Twitter now mainstream, Seven looked at other ways to tell the online story.
With one eye on the trend for curation apps, and the other on innovating editorial and social media content for clients, Seven secured a private beta invite for Bundlr, http://gobundlr.com/, which enables easy bundling of social media and other web content into a shareable linked story, in order to cover the 2011 UK Budget.
Throughout March 23, Fiona Cullinan, who blogs for Grant Thornton on behalf of Seven, aggregated Budget news, links and responses from a number of different sources covering the story, including:

Live news: BBC and Telegraph live Budget updates.
Twitter comment: from political commentators including Andrew Neil, presenter of The Daily Politics and This Week and Leader of the Opposition Ed Milliband, to responses from affected organisations and the general public.
Blog coverage: Robert Peston, BBCs business editor; media blogs and responses from industry sectors and organisations.
Flickr: HM Treasurys charts and diagrams illustrating government spending, private debt and other contextual visuals.
Video: clips from Chancellor George Osbornes Budget speech
Client comment: aggregated video and press releases from Grant Thorntons finance, tax and sector experts.
The bundle of 79 different clips UK Budget 2011 http://gobundlr.com/b/uk-budget-2011 drew more than 400 views, and her unique coverage has since been selected as one of Bundlrs top four picks on their homepage.
Fiona Cullinan, Seven, said: As a reporter, you have to have quality sources ready to monitor, and about eight different hands to keep on top of them. But Bundlr offered an easy way to collate and curate our pick of raw materials.
For Grant Thornton as a client, it offered a faster, live web adjunct to their comment and analysis which came later in the day about what the Budget meant for UK plc, the industry sectors they advise and private clients. It also helped distribute their response, she added.
Curation apps are a useful tool for online editors, providing a service that enables writers to put together, interesting, relevant, and useful sets of links for readers, with ease and speed. Readers can surf the headlines, or click through to the links for the deeper story.
Other curation apps include Storify and Scoop.It. Fiona will be looking at trialling these next, as Storify offers useful embedding into the client site and Scoop.It is good for following topics over time which appear more useful for the kind of content Sevens clients cover.
Read Grant Thorntons blog on The unfolding story of the UK Budget. http://www.grant-thornton.co.uk/thinking/elevate/index.php/elevate_templates/article/the_unfolding_story_of_budget_2011/
For further information on multimedia or social reporting of an event or news story, contact mark(dot)hopkins(at)seven(dot)co(dot)uk.
Notes to Editors
About Seven

Seven is an award-winning, multi-channel strategic content agency.
Experts in creating intelligent, relevant and effective content across
multiple channels,
including magazines, websites, social media, interactive ezines, video, iPhone and iPad apps.
Clients of Seven include Virgin, Sainsburys, CIMA, English Heritage,
Grant Thornton, Guardian Media Group, Lloyds Banking Group, New Look and Waterstones.
Ali, PR, Shareena(dot)ali(at)seven(dot)co(dot)uk 020 7775 5549.
Contact at Seven:
Shareena Ali
PR
Seven
3-7 Herbal Hill
London
EC1R 5EJ
Tel: 020 7775 5549
###
Read the full story at http://www.prweb.com/releases/Seven/Grant-Thornton-coverage/prweb8323205.htm.
Page: 1
Related Keywords:
---