Seven Questions to Ask to Help Keep Your Electronic Devices Secure and the Holiday Season Hassle-Free
Comodo Offers Reminders to Help Make This a Holiday Free of Malware Threats
(November 23, 2011)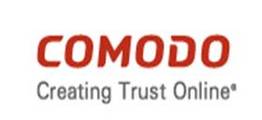 JERSEY CITY, NJ -- (Marketwire) -- 11/23/11 -- The holiday shopping season is a time of heightened Internet security threats and with Black Friday and Cyber Monday just days away, Internet security company Comodo is offering helpful reminders to those who are planning to shop online and/or give technology-related gifts this year.
"Many of us have learned the steps to take in order to make the holidays run smoother, but in 2011, making sure you shop safely online and prevent malware from infecting your newly purchased electronic devices is more important than finding the best time to avoid the crowds at the mall," said Melih Abdulhayoglu, Comodo's CEO and chief security architect.
With this in mind, Comodo has provided a list of seven questions computer users should ask themselves to help avoid electronic holiday headaches -- whether they are shopping for gifts online, opening a holiday greeting or starting up a new electronic device:
"The holidays are a prime time for people to purchase electronic devices as gifts for loved ones and it is especially important that every device is properly secured against potential malware attacks," said Abdulhayoglu. "The rate at which new malware is coming on the market is staggering and it is imperative that users ask themselves these very simple questions to help avoid a malware infection and the massive headache that comes along with it."
About Comodo
Comodo is a leading Internet security company. With U.S. Headquarters in New Jersey and global resources in UK, China, India, Ukraine, and Romania, Comodo provides businesses and consumers worldwide with security services, including digital certificates, PCI scanning, desktop security, and remote PC support. Securing online transactions for more than 200,000 businesses, and with more than 35 million desktop security software installations, including an award-winning firewall and antivirus software, Comodo is Creating Trust Online®. To learn more, visit Comodo's website: http://www.comodo.com/.
Add to Digg Bookmark with del.icio.us Add to Newsvine
For more information, reporters and analysts may contact:
Liz O'Donnell
781-404-2442
[email protected]


Copyright @ Marketwire
Page: 1
Related Keywords:
smartphones, system performance, security software, antivirus, firewall, Internet,Digital Media Software,Communications,Web,Smart Phone,Security,AntiVirus,USA,India,China,Marketwire, ,Internet Technology,Internet,Spam,Internet Security,china,india,
---